Accelerate the profitability of publishing via the media franchise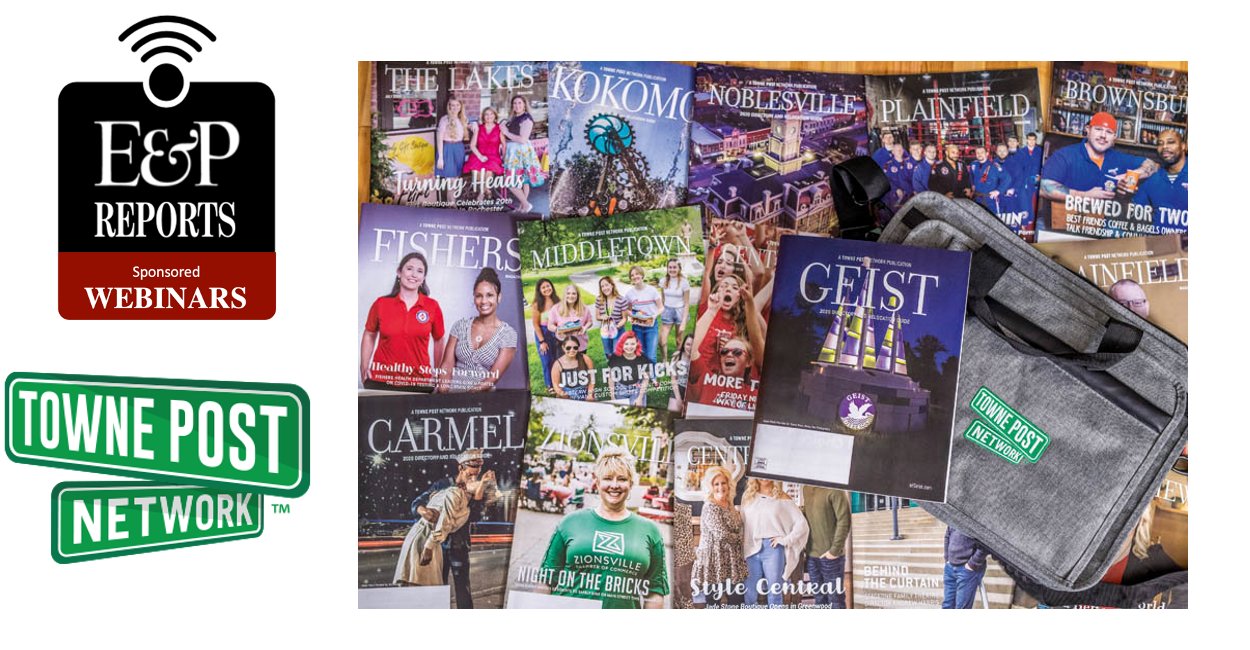 A FREE "E&P Reports" sponsored webinar on June 29, 2022 at 12:00 PM ET
Job

Don't miss the big stories. Like us on facebook.
Towne Post Network's hyper-local community model is disrupting the magazine industry with a one-of-a-kind franchise system, which currently publishes content to millions of readers through monthly print, digital and social media platforms.

The secret to local publisher profitability is Towne Post's comprehensive back-end support system that handles end-to-end design, distribution, all office functions, marketing and more. Towne Post franchisees rely on the network to handle not only the editorial elements of publishing, but also customer billing and payments for writers, photographers, vendors, and more.

In this sixty-minute, live, sponsored webinar on "E&P Reports," attendees will learn:

How existing publishers can find new profits by reducing headcount, accounting costs while improving their digital presence – at no cost!
How a retired publisher can build a succession plan or exit strategy by converting a family business into a franchise offering ongoing support, training and, most importantly, a higher selling price.
How any industry professional can find a new career as a local community editor with very little overhead and a quick path to profitability

Hear from two former salespeople who started local publishing franchises that each generate more than $300,000 in annual profits.

Register below for this FREE "E&P Reports" sponsored webinar

PANELISTS INCLUDE:

Josh Brown
Taft partner right
Host of the "Franchise Euphoria" podcast

Darren Boston
Multi-unit franchisee
Avon, Brownsburg and Plainfield Magazines

Brandon Baltz
Owner/Editor
Noblesville, Westfield and Boone County Magazine

Tom Brit
CEO / FounderTowne Post Network, Inc.