An "awakening" | Editor and publisher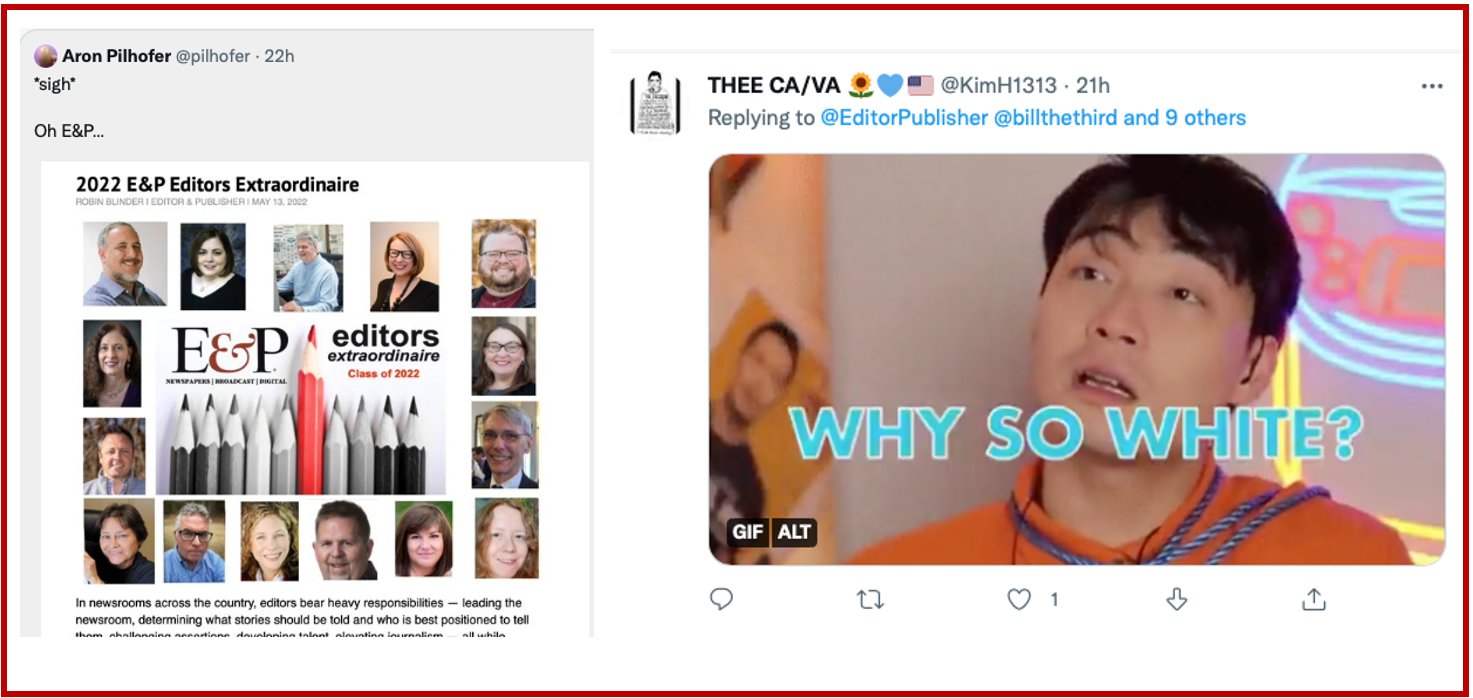 Mike Blinder, Editor
Friday, May 13and, 2022, at Editor & Publisher (E&P), we have published on our website the online version of an industry nominations-based feature that we launched this year, titled: "Editors Extraordinaire". The purpose of this salute (as stated on the homepage) was to: "Discover and recognize the leaders of our newsrooms whose names may not always be as familiar as those of captioned journalists, but continue to strive to improve our storytelling, be an aspirational mentor, stand up to adversity, and continue to stay committed to the pursuit of truth and accuracy.
Just like an "FYI", when we ask our readers to nominate colleagues for the various recognition articles we publish, such as: "15 out of 50, 25 under 35, Editor of the Year, Operations All- Stars, Shooting Stars and the like, we make our decision about who we "greet" solely based on the information we receive.
It is with some bewilderment and sincere regret that I inform you that after reviewing the many nominations we received in April 2022 for this year's inaugural salute for industry editors, none included a person of color. Also, after reviewing the available LinkedIn profiles, it appears that none of the nominators were of color either. I now freely admit that when I personally approved and published the image and content of the fifteen editors we featured, I was oblivious to this fact. For that, I want to personally apologize to our readers and the fifteen deserving editors we featured. You have been recognized because you deserve it! And I hope you know that the criticisms that have spread on social media about the lack of diversity within the article are directed only at me and this magazine that I publish, not at you!

In conclusion, let us promise that we at E&P will immediately reassess, review and improve our process for nominating these special traits, so we are doing everything we can to "widen" the net to discover those of each ethnicity who deserve to be recognized. I also welcome any suggestions you may have that might improve this process as well. My phone and email are below.
mike blinder
Editor
[email protected]
406-445-0000 x1