AP and Frontline launch "War Crimes Watch Ukraine"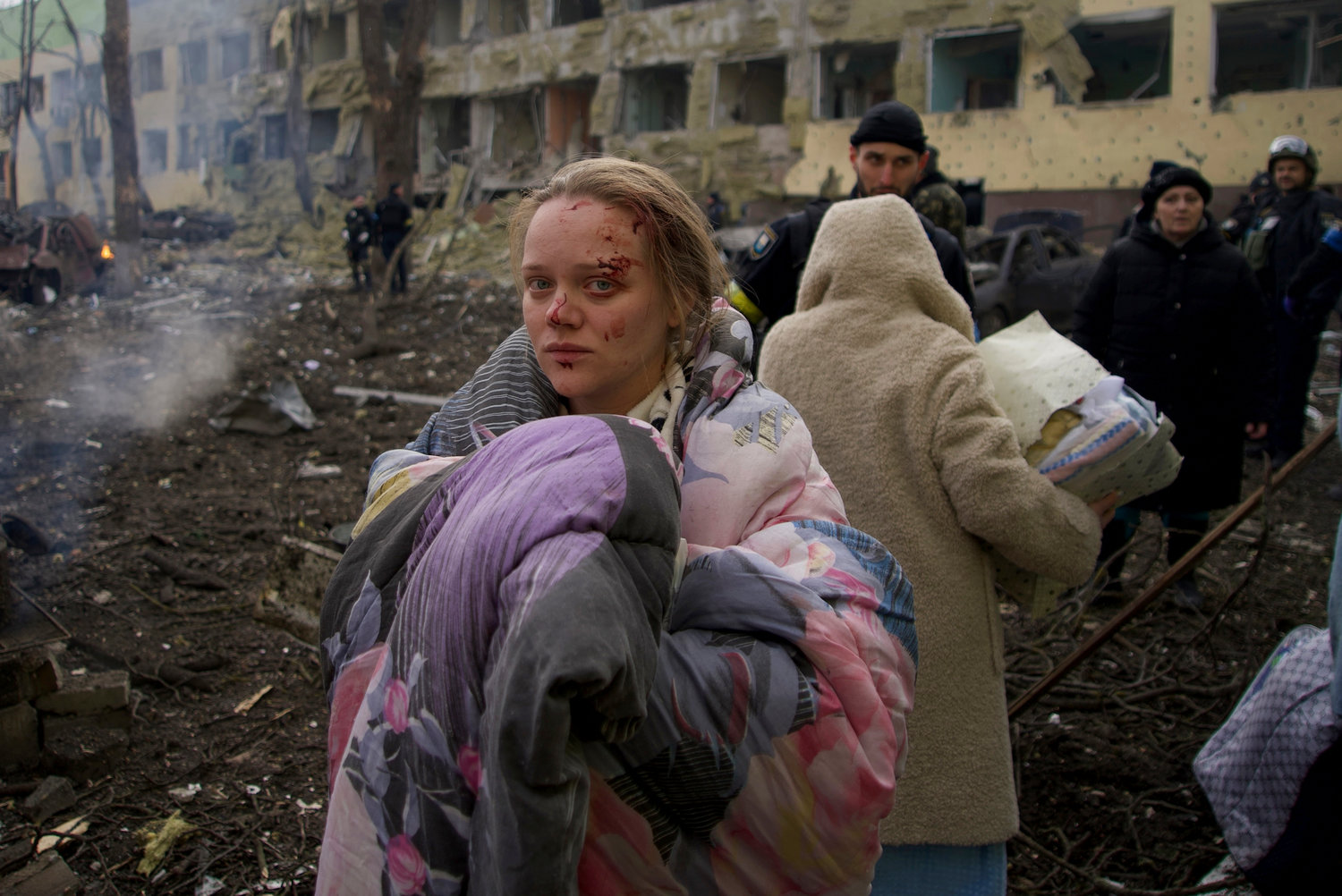 Today, The Associated Press and PBS Frontline investigative documentary series announced the launch of "War Crimes Watch Ukraine," a major reporting effort to comprehensively collect, verify and catalog evidence of crimes of potential war committed during one of the biggest conflicts in Europe since the end of the Second World War.
The War Crimes Watch Ukraine digital tracker documents visual evidence of apparent targeted attacks on civilian buildings and infrastructure – including hospitals, schools and residential areas – and tracks other violations of international humanitarian law.
The co-published database is interactive, allowing readers to explore incidents by date, city, type of target, and whether civilians or children were killed in an attack.
Visual evidence is gathered from videos, photographs, audio, eyewitness accounts, news reports and official documents citing evidence of war crimes. Sources include AP reporters on the ground, other news outlets, social media posts, international human rights organizations – particularly the London-based Center for Information Resilience – l Ukrainian army and government and local non-governmental organizations.
For incidents that AP reporters did not witness, a team of reporters work to verify the events using various web tools, geotagging images posted on social media, comparing them to photographs or previous satellite images and confirming their veracity. Journalists are looking for corroborating social media posts and published testimonies, and interviewing other witnesses to the events, in addition to seeking official confirmation of attacks from organizations such as the United Nations.
Events are added to the "War Crimes Watch Ukraine" database only after they have been independently confirmed. AP and Frontline also consulted experts in international war crimes law to understand what separates a violation of international law from collateral damage in wartime.
"War Crimes Watch Ukraine" is part of a larger editorial collaboration between AP and Frontline examining the war in Ukraine. It also includes co-published stories that paint a broader picture of Russian action in the region, abridged digital videos, and a documentary slated to air on PBS and begin airing in fall 2022.
"As we watch the devastation in Ukraine grow daily, accessible investigative journalism about the crisis is an essential public service," said Raney Aronson-Rath, Executive Producer of Frontline. "We are proud to partner with The Associated Press, an organization that shares our commitment to exposing the atrocities of this war, and to providing navigable, cross-platform investigative reporting that preserves this moment in history."
"Accountability journalism is one of the most important things we do as news organizations," said Brian Carovillano, AP vice president and head of news, corporate, grants and partnerships. "By tracking and verifying these incidents in real time as they occur, AP and Frontline are creating a historical record that will help ensure crimes are not lost in the fog of war."
AP and Frontline will regularly update "War Crimes Watch Ukraine" as the war in Ukraine continues. Check out the latest reports from "War Crimes Watch Ukraine" here.