Editor Emeritus George O. Witwer has been a mentor to many | Columnists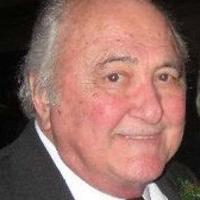 George O. Witwer had a major impact on the lives of many people who worked for him at KPC Media Group Inc. I was one of them.
Editor emeritus of KPC and principal owner since 1969, he died on January 20 at his home in Key West, Florida. He was 92 years old.
I already had great respect for George as a community leader when I joined The News Sun in the athletic department in high school. When I was drafted into the US Army in May 1972, he gave me a parting gift and wished me luck.
Two years later, when I left, he welcomed me again. He invited me into his office and we discussed my new role in the editorial department. He offered me one of his cigars. I walked out of his office smoking it. The other editorial staff immediately understood that I was part of the team. None of them had ever left George's office smoking one of his prized cigars.
I married George's eldest daughter, Grace, in 1977. (We were classmates at East Noble and our first date was our prom 50 years ago). I've worked at KPC my entire career. What I admired most about George was his intelligence, drive and commitment to community journalism – professional news coverage with a local focus.
George gave me the help I needed to cover the biggest local story of my career – the tragic murder of Marshal d'Avilla William D. Miner on May 28, 1983. I was the first reporter on the murder scene and I wrote front page stories about it. I was covering the emotional funeral at Calvary United Methodist Church in Avilla when a sheriff's deputy came up to me as he stood by the open casket and told me a murder suspect had just left. 'to be arrested.
George heard of the arrest and drove to Avilla with his Nikon camera in hand. He took quality photographs of the flag-draped coffin and the widow leaving the church, which we published in the next day's edition.
"I was one of many young, inexperienced reporters George gave a chance to," said Jim Kroemer, who has had a long career as a journalist. "As much as I appreciate everything he has done for me professionally, I appreciate his friendship for over 50 years even more."
Kroemer, who is retired and lives with his wife, Karen, at Lake Wawasee, made his News Sun debut in May 1968. He left for Champaign, Illinois, in October 1969, and returned in January 1972 when Witwer bought The Star in Auburn. He was appointed chief operating officer of KPC in 1979. His tenure at KPC ended in February 2001 after nearly five years as chief executive.
"George has mentored so many journalists, such as Jim Phillips, Bill Gisel, Dave Kurtz, Jill Allread, you and countless others," Kroemer said. "Phillips, who continued his career at The Associated Press, once told me that George told him, 'I'm going to teach you everything I know and when you can write a better 30-point headline than me, I'll help you find a better job.
After Phillips retired from the AP, Witwer rehired him for a short time to train young KPC reporters.
One of Kroemer's fondest memories of Witwer is when he offered a helping hand to a black businessman in Fort Wayne.
"Ed Smith, a black lawyer from Fort Wayne, wanted to start a weekly in Fort Wayne focused on the African-American community. But he couldn't find a printer willing to print it or give credit. Not only did George agree to take it on and give him credit, but he also provided invaluable advice on content and production, as Mr. Smith had no previous editing experience," said Kroemer said.
"We printed the paper for many years at KPC and Ed always paid in full. He told me several times how much he liked George.
Kendallville native Dave Kurtz, who started full-time at KPC in 1974, ended his full-time career as longtime editor of The Star in Auburn in 2021.
"I had just joined the KPC staff full-time when George assigned me to cover a major lawsuit involving a major organization in Kendallville," Kurtz said. "The director of the organization probably should have declined to comment, but he knew George personally and agreed to an interview.
"During the interview, I challenged some of the explanations he gave in defense of his organization. By the time I got back to the office he had already called George to complain about my questions. George said he described me as "dangerously ambitious".
"I expected George to trust his acquaintance rather than his new reporter, but George brushed off the criticism and, earning my undying respect, published my story on this very important matter," Kurtz said. .
"Many newspaper publishers are picky about the appearance of their workplace. Reporters have told me about working at other newspapers where they were expected to have their desktops completely empty when they came home each evening," he said.
"It never worked for me," Kurtz said. "I needed to leave important tasks on my desk to nag at me until I finished them. Often the pile of work overflowed onto the floor around my desk.
"When George visited the news department, I always apologized for the mess. George would shrug, smile and say, 'That looks like a newsroom to me.'
Fort Wayne's John Peirce, who served as editor of The News Sun in the late 1970s, also got his start in journalism at KPC.
"George and Joyce Smith hired me as a freelance writer out of college," Peirce said. "Then I became a sportswriter at the Star in Auburn. Later I was promoted to editor of The News Sun.
"In many ways, my jobs at both newspapers are still my favorite," Peirce said. "George told me that one of the reasons for my promotion to the News Sun was that I had the ability to be both respected and loved by others. Another was that I had the ability to maintain two perspectives seemingly contradictory things in my mind at the same time and make sense of them. Sometimes it takes another person to see positive qualities in you that you don't see in yourself. I clung to what he saw in me for nearly half a century.
Richard Stoltz, who like me became George Witwer's son-in-law (marrying Sally in 1979) shared these memories:
"I came to KPC in 1977 after college, where I was studying American Studies. I have never taken a journalism course, nor worked on a student newspaper. George said he would rather train people with my experience than hire graduates from journalism schools. He wasted no time. Until I found an apartment in Kendallville, I stayed with George and Lee. On the evening of my first day there, George sat me down with a sturdy Royal typewriter and a copy of a News Sun article for the day. I believe it was a fatal accident involving a car-train collision. He asked me to rewrite it and only gave me a few minutes to do the job. This was my crash course (pardon the pun) in introduction to short story (re)writing. It was nerve wracking with him occasionally looking over my shoulder, but I seemed to have passed the test!
"George would continue to teach me by critiquing published articles. These were not just lessons on news writing, but on the angles that most interested News Sun readers, and not me. These lessons have served me well throughout my 40+ year writing career, even as topics and audiences have changed. George saved me the expense of a master's degree in journalism. It was a great gift," Stolz said.
"When I was 19, I was hired in 1972 to work in the mailroom at KPC," said Ron Ensley, who had a successful career in newspaper management.
"George and his team allowed me to work around my college schedule for three years, while I completed my studies," Ensley said. "During these years, I progressed in the traffic department. After graduating, George offered me several opportunities over the next 22 years, rising to the level of Advertising/Marketing Manager for KPC. After 25 years at KPC, I was recruited to become publisher of the Owatonna People's Press in Minnesota, owned by Huckle Publishing Inc.
Ensley, who eventually became vice-president of the company, said: "I owe a lot of gratitude to George for not only giving me the opportunity to gain experience in my career as a journalist, but he also showed that with hard work and dedication, you can accomplish your goals."
Donna Scanlon, now chief financial officer of Lutheran Homes Inc., Fort Wayne, worked for KPC for 22 years.
"George Witwer had a significant influence on who I am today," Scanlon said. "I started at KPC right out of high school as a part-time data entry clerk. Over the next 10 years, I moved through different positions within the organization. I took university classes at night, most of the tuition being paid for by the newspaper. I graduated with two college degrees and became a CPA thanks to the support I received from George and KPC.
"I left KPC for seven years to become controller of two large manufacturing companies," Scanlon said. "George called me personally and asked me to return to KPC as CFO. I didn't hesitate. I loved the family's involvement in the organization and George's commitment to make it a success.
"Over the next 12 years as CFO of KPC, I grew even closer to George and have fond memories of time spent with him and his wife, Lee, in Key West. known as me have lost a very kind and caring person.
The Witwer family is planning memorial services for Saturday, April 23 in Key West and Saturday, April 30 at St. John Lutheran Church in Kendallville. More memories will be shared about this remarkable man.
Terry G. Household is the retired chairman and publisher of KPC Media Group Inc.