Editor's pen: the absence of a local television channel fuels the lack of news and information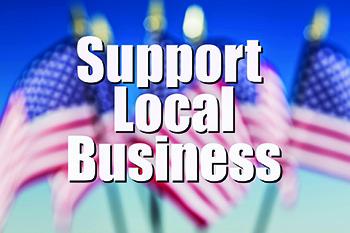 The privilege to vote is one of our most precious rights as Americans. Yet we are missing out on this essential aspect of life in a free democracy. In Fayetteville/Cumberland County, our electoral record is much worse than in other communities, and there are substantial reasons for this disturbing and frightening situation. For those of you who regularly read this journal, I apologize in advance because for over 25 years, I have commented and expressed dozens of times on this same subject. I voiced my concerns, and while they were acknowledged by prominent state and local officials, not all of them succeeded in spurring any attempt to address or resolve the issue. So, again, I will highlight the sources of our low and apathetic voter turnout. These are the same reasons that prevent our community from showcasing its assets and boasting about our quality of life.
Part of the problem is that we don't have a local TV station. More than two decades ago, Fayetteville and Cumberland County leaders failed to recognize the importance of having a local television station. First, elected officials in cities and counties preferred to operate government in the shadows, away from the watching eyes of the public. Second, our local daily, the Fayetteville Observer, enjoyed a good monopolistic era, analyzing and reshaping local news. They garnered the majority of local advertising dollars spent by businesses and organizations. So it didn't take long for them to realize the benefits they would derive from the disappearance of our only television channel, Channel 40.
Unfortunately, the rest is history. All the major networks (ABC, NBC & CBS) jumped at the chance to correlate this market of over 300,000 with the added bonus of Fort Bragg. Other cities have seen the benefits and potential of this growing market, while our leaders have chosen to ignore it. Why is this important? Because as a media source, a local television station is a hub from which all other media communications radiate out into the community. Residents, visitors and guests rely on the local television network for information, education and awareness.
Without it, citizens have no collective means of effectively understanding or knowing about the people, issues and circumstances that affect their daily lives. So, you might be wondering, what does this have to do with our inherently low turnout? All. Especially when only 16% of Cumberland County's registered voters show up at the polls, as was the case in the primary election.
Local citizens are unaware of the candidates or community issues. They do not know the candidates who are running for election. In this situation, why would they come to vote? It's not apathy on their part. They don't have reliable news and information that local television provides citywide and nationwide. Without television, it dilutes the effectiveness of other media resources: newspapers, radio and billboards, because there is nothing there to stimulate local interest and help "connect the dots". This lack of visibility makes it difficult, if not impossible, to assess or monitor political candidates. Low voter turnout is just one of the negative effects. This media vacuum encourages lack of transparency and invites corruption and wrongdoing at all levels, leaving a community vulnerable to disaster. Look no further than the town of Spring Lake for the near perfect example of what happens when a community is without a television station or legitimate form of media. Jason Brady wrote a full report on the Spring Lake situation last week Up and coming every week editing. Read it. Media coverage discourages voter fraud and exposes unqualified candidates and, in some cases, those who are corrupt or have criminal intent.
The executive, legislative and judicial branches constitute the state of our government. The Fourth Estate (the media) is supposed to control them by reporting their actions to the American people. Without media, you invite tyranny.
To Up and coming every week, we continue to fill the media void to serve readers in our community with news and information and to prevent this from becoming a media wasteland. With your help and the grateful support of our partners and advertisers, Up and coming every week will remain free on newsstands and free to online subscribers. We will also remain a constant resource for what to do, where to go and how to take advantage of the amenities offered here in Fayetteville/Cumberland County. You can count on us.
Through ongoing partnerships with the Carolina Journal, the Carolina Public Press, and CityView Today, we are able to provide news and information on important local, regional, and national issues affecting our readers. These three organizations, along with our own editors, reporters and publishers, serve as your local media to keep you informed with honest, up-to-date news that you can use and trust. Together, we are proud to be a community vanguard against government waste and tyranny. Subscribe, write to us, call us, support local and original stories, help support the media and good journalism, but above all, make an effort to seek the truth. Think local, read local, support local.
Thanks for the reading Up and coming every week.