Editor's point of view: Don't make assumptions; we are all in the same boat | Opinion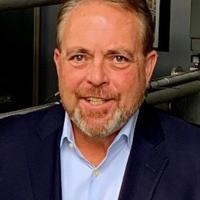 I I would like to thank the Indiana community for the warm welcome extended to me during the first two weeks of work. The letters, emails, phone calls, and social media comments regarding my posting as editor have demonstrated how passionate our readership is about The Indiana Gazette and the ways in which it serves that community.
This passion is something I admire and respect, and I will do my best to serve the residents of the area.
This newspaper has a historical legacy dating back to 1890. I learned a lot about this legacy in a relatively short time. The Ray and Donnelly families not only owned The Gazette until 2020, but they were also guardians of the advancement and betterment of life in and around Indiana County.
Being a new publisher, for a relatively new ownership group, the readership of this newspaper has made it clear to me that expectations are high for The Gazette team.
Indiana is fortunate to have a private owner in Scoop Sample who is passionate about journalism and newspapers, not just the company's stock price.
Scoop is committed to producing a high quality product representative of its heritage.
With 27 years of industry experience, I've learned not to make managerial decisions about what I think you want. We will ask you. The Gazette team is tasked with executing a direction for the paper based on research, not assumptions.
Since this journal is about our readers, a readership survey will be released soon and you can complete it online. I encourage you to complete this form so that we can learn more about you, who you are and how you consume news and information – whether in print or digital form, and how you wish to receive it.
The more we know about our readership, the better experience we can produce for you. This information will also help us meet the needs of our advertisers, whose financial support makes a newspaper possible.
With our Newsroom under the leadership of Margaret Weaver over the past 10 months, she has developed a sharp vision for her team of journalists and their approach to news and information gathering – it's all about you, our readers ! She will work diligently to ensure that this newspaper has a truly "locals first" approach to reporting.
You will see more emphasis on local and regional topics on our pages. She also wants you to let us know what's going on. More than ever, we will encourage our readers and organizations to submit story ideas, photos, event calendars and tips. It's not just our journal, it's your journal, and we appreciate your contributions.
During these two weeks, the most resonating and reassuring aspect of my work has been to see how dedicated and hardworking the entire team at The Gazette is. This group works long hours in an incredibly difficult environment. They bow their heads and go to work until the job is done and done well. Whether in our production, composition, advertising, editorial or distribution department, this team is committed to serving our readers and advertisers.
I look forward to working with this group for a long time.
Over the past 18 months, I realize that Gazette has had its challenges. This has also been made clear to me by our readers, advertisers and staff. The last 18 months have been characterized by a difficult business climate for all trade sectors. COVID, labor shortages, rising commodity prices and supply chain issues have had significant effects on the newspaper industry, and sadly on The Gazette, in the midst of a change of ownership. There have certainly been missteps lately by the organization, caused by several of the aforementioned factors.
The team here has developed creative solutions to resolve and mitigate any service issues you may have encountered. If you've stopped your subscription or stopped advertising due to a service issue, email me at [email protected]
I want the opportunity to personally win back your business.
Many of you have asked me if I have a particular editorial orientation or stance, or if I'm liberal or conservative, Democrat or Republican. I am neither. I support positions and policies that will serve the interests of advancing the greatest number of our residents socially, economically and culturally, while ensuring that the disenfranchised are not left behind. As the saying goes, "we're all in this together".
When a newspaper or any other media bases ideology on the agenda of a political party, supports identity politics, or encourages the cancellation of culture for a different opinion, not only is it doing a disservice to the community, but it is also irresponsible. It only widens the divides in our society right now.
When the need arises for us to take an editorial stance on a topic affecting the community, we will do so.
The editorial page will be representative of views from the left and right sides of the political spectrum. Good governance and representative public policies are forged by healthy debates and ideas, not by ideologues. We encourage all of our elected officials and those running for office to use The Gazette's Op Ed page to communicate with constituents and constituents about positions on government issues.
The primary mission of a newspaper is not to defend or push an agenda; it's our job to make the news.
As editor, I'll make sure the "news" gets done.
Thank you all for your continued support and sponsorship of The Gazette.