Editor's quill: Downtown business owners call on City Council to end evening paid parking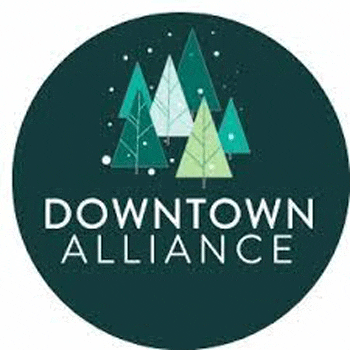 Well, it's big news in North Carolina when the Fayetteville/Cumberland County CEO of the Economic Development Corporation announces that industry giant Amazon is creating 500 new jobs in our community with its 1.3 million square feet. This is precisely what Robert Van Geons reported last week. This announcement marks Amazon's second installation to honor our community. An Amazon delivery center will soon open on Dunn Road. These announcements are great news and a pretty good indication that Van Geons has more positive economic news to come.
What makes the community of Fayetteville so appealing, you might be wondering? Well, a lot of things, but I think the two biggest influencing factors are our location with easy access to the I-95 North-South corridor and a young and abundant workforce of thousands of men and women leaving Ft. Bragg each year. So why not love creating hundreds of jobs and attracting thousands of new residents to our community? In this case, you would think that the City of Fayetteville would go out of its way to accommodate these newcomers by showcasing our unique local amenities that create and enhance our quality of life. Indeed, we would like to welcome these newcomers, introduce them to our various resources, invite them to participate in our many cultural activities, explore our historic Downtown, shop in our stores and eat in our restaurants. At best, one would think that city leaders would not intentionally create barriers to this kind of introduction and indoctrination. You would think.
Well, I was surprised to learn that the Vice President of the Downtown Alliance, C. John Malzone, announced that he would be presenting and circulating petitions asking the City to eliminate fees parking fees downtown, as the Alliance believes these fees stifle the growth and development of local communities. downtown shops. The Alliance is a 501(c)(6) non-profit entity comprised of individuals, organizations, and businesses in downtown Fayetteville. Over the past decade, the Alliance has invested in and maintained a hospitable and friendly downtown business district. They facilitated many changes that allowed businesses to grow, develop and prosper by implementing suggestions and improvements that made the experience of historic downtown Fayetteville more inviting, exciting and enjoyable. Outdoor merchandising, better signage and sidewalk dining options are just a few of their many accomplishments. These businesses and landowners are located within a municipal service district. The MSD requires that they pay an additional self-imposed property tax. This allows Alliance members to have a say in how taxpayers' money is spent and to influence policies and orders that directly and indirectly affect their businesses and livelihoods.
Specifically, the Downtown Alliance will distribute petitions to downtown businesses, make them available online, and ask all residents to sign and support the demand to end paid overnight parking and parking fees for events. during ball games. The petition also supports limiting the number of spaces and hours of paid parking for events. Free evening weekend parking supports the downtown businesses, restaurants, museums and entertainment venues that visitors and residents love and support. This action comes 18 months after the entry into force of forced paid parking. During this period, it has become apparent that people avoid coming downtown in the evening to watch movies, eat, shop, do fitness, and even just walk to enjoy the city vibe. Alliance members are adamant that there should be no on-street parking enforcement after 5 p.m. at any time. Undoubtedly, paid parking and evening control scare away visitors and customers. It's a complaint heard over and over and is getting too hard to ignore. Paid parking after 5 p.m. and during weekend events harms the cultural and economic vitality of downtown businesses. We agree. This practice bothers patrons and investors and penalizes visitors who willingly support downtown Fayetteville, art venues, restaurants, or cultural events. We don't agree or understand why the Downtown Alliance organization carries this initiative by itself? Evening and event parking fees are an issue that affects members and the operations of many organizations. Is there support from the Fayetteville Chamber of Commerce? The downtown district of Cool Spring? Fayetteville Convention and Visitors Bureau? And the Arts Council? These are questions that need to be answered.
The Downtown Alliance is made up of business people. Entrepreneurs operate result, profit and loss operations that become a reality and a "hard truth" of their success or failure. These are not organizations that depend on government funding, specialized community grants or donations through the generosity of others. These people have their livelihoods at stake every day. These local small and medium-sized businesses are the cornerstone of a thriving downtown. Up and coming every week supports this petition and believes that the City of Fayetteville should do everything in its power to encourage, support and nurture these businesses rather than continually imposing barriers and hardships that impede their success. The organizations mentioned above, all relevant in their own right, are to step up and support those who have willingly and selflessly invested in the historic downtown Fayetteville community. I end with this reality and this idea: every thriving city has a thriving downtown community. It's time to break down all the organizational silos, count the empty storefronts and businesses that have gone bankrupt trying to support the downtown community, and start working as a vibrant coalition to support a city we love. .
To support this initiative, contact the Downtown Alliance at [email protected], www.faydta.com, Facebook/fayDTA. To sign the petition, contact any Downtown Alliance merchant or sign online at www.change.org/freeparkingdowntownfaync. For more information or questions about the petition, contact C. John Malzone 910-813-7378. And, as always, thanks for reading. Coming and coming weekly.