E&P is looking for an investigative journalist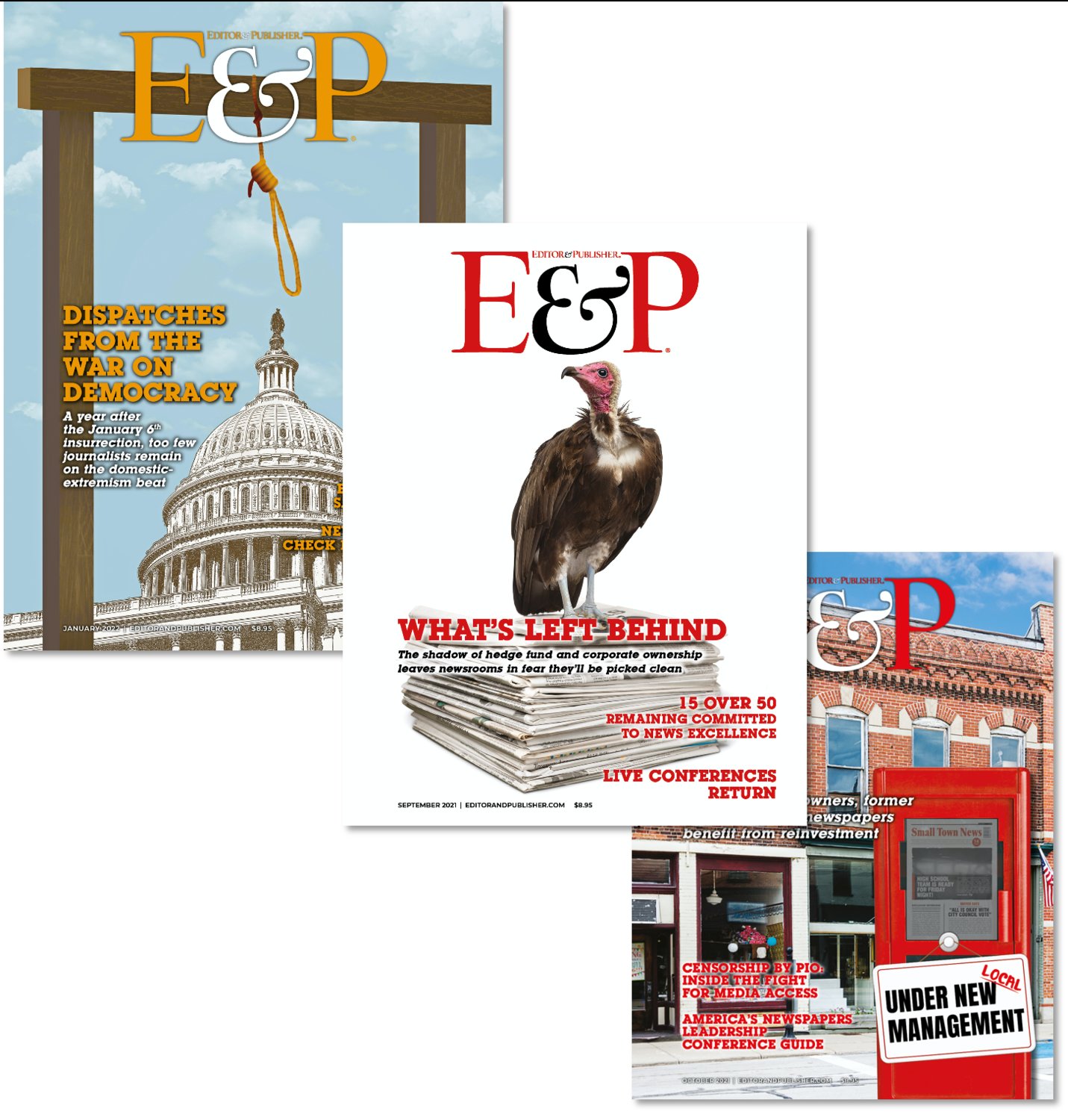 Editor and publisher (E&P) is looking for an ambitious freelance journalist to create content that informs, enlightens and educates our multi-channel audience of C-suite news publishing executives about the pressing issues facing the media industry. today.
The successful candidate will be happy to do corporate, in-depth, or project reporting with a strong reliance on primary sources and rigorous fact-checking. The ideal candidate will have a working knowledge of all aspects of the news and media publishing industry (editorial, commercial publishing, print/digital publishing, revenue, etc.) to tailor their reporting to the topic.
Desired degrees:
No less than 3 years of experience in journalistic reporting.
Ability to work independently and/or collaborate on team projects.
Proven ability to generate and suggest innovative and highly relevant project ideas with high potential for impact within the media industry.
Superior ability to discover and develop long-term, on-the-fly human sources.
To apply, please send a cover letter, CV and writing samples to [email protected]
About E&P:
Founded in 1884, Wikipedia describes E&P as the "bible of the newspaper industry". E&P's monthly print and digital audience of more than 170,000 reaches twice that of any other professional industry publication or website, with three-quarters of readers describing themselves as holding an "executive position" within of their organization. E&P covers all aspects of the news publishing industry, including business, newsroom, advertising, broadcast, marketing, technology, audience development, diversity of l publishing and the challenges of equity, etc.
E&P's annual ESPY Awards® are considered the news publishing industry's most prestigious honor for excellence in digital publishing. CNN, The Wall Street Journal, The New York Times, The Washington Post and the Newmark Graduate School of Journalism are just a few of the news outlets recently awarded an "EPPY".
Curated Experiences Group, owner of Editor & Publisher Magazine (E&P), believes that everyone we serve through our various channels is valued and should be treated with respect. We also value a diverse workplace. E&P is also committed to promoting inclusivity, equality and diversity in all of our policies, practices and procedures.