ePublishing acquires leading provider of subscription management software Multipub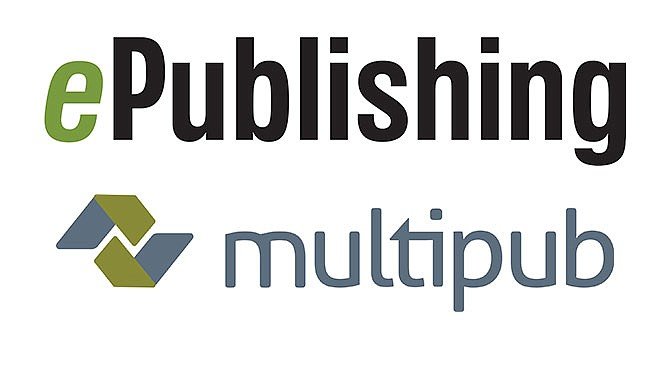 Press Release | ePublishing
ePublishing, a trusted provider of content management, e-commerce and workflow solutions for publishers for nearly three decades, has acquired long-time partner Multipub, which offers leading subscription management solutions . ePublishing and Multipub have been supporting publishers together since 2014.
The merger strengthens this relationship and enables both companies to create better tools, including smooth user experiences, integrated fulfillment options and increased revenue for B2B publishers, newspapers and data providers.
The entire Multipub team will remain with the company to continue supporting customer growth and product development.
"We are delighted to welcome Multipub to the ePublishing family," said Tom Chaffee, CEO of ePublishing. "Multipub has been helping publishers grow for more than four decades. Combining Multipub's products and expertise with our integrated suite of software and services reinforces our mission to provide a unified, comprehensive solution that drives revenue, improves productivity and increases publisher engagement.
More than 700 users manage more than 500 publications and products in Multipub. The platform simplifies subscription management, allowing publishers of all types to manage orders seamlessly and increase efficiency.
"Over the years, we have worked with ePublishing to expand the capabilities of our system to better serve B2B publishers and newspapers. This merger is a natural extension of that collaboration and provides benefits to our customers, products and employees," said Multipub President and COO Lorna Fenimore. "Now we can more easily support those who want a single source for their cutting-edge technology stack because our solutions work together without significant integration efforts. We are excited for the opportunities ahead as we grow with each other.
Multipub drives audience management for businesses, consumers and newspaper publishers – and any business selling access to content or data on a subscription model. Multipub's powerful data gives publishers a 360-degree view of every customer, improving efficiency and allowing publishers to maximize sales and marketing efforts.
About the electronic edition:
ePublishing generates revenue, improves productivity and increases engagement for publishers and media companies. State-of-the-art, mission-critical publishing software and services enable a wide range of business models to leverage new and diverse revenue streams and reduce costs. ePublishing offers a modern stack of web and print content management, editorial workflow, data, e-commerce, first-party data analytics, audience and subscription management technologies and more powerful tools to editors of all types. For more information, visit www.epublishing.com.
About Multipub:
Multipub's database powers publishers' day-to-day operations, simplifying subscription management, supporting complex accounting, automating fulfillment, and seamlessly connecting to their websites to grow audience and circulation. A trusted partner, their solution has served magazines, newspapers, data providers, university presses and journal publishers for over 40 years. During this time, they continued to perfect their system, adapting it to the changing needs of their customers. For more information, visit www.multipub.com.