From the Editor's Desk: Duck, duck, duck? | Columns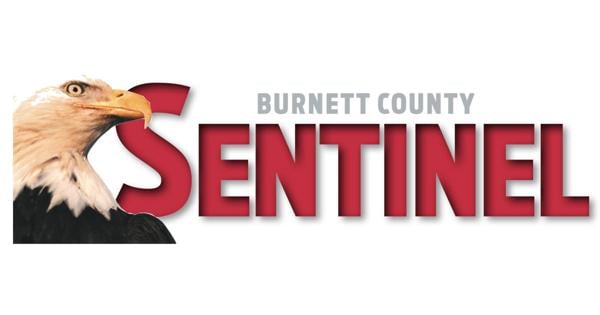 Mother Nature, in the end, always wins.
It was evident to me last week as the frosty, gloomy days of April gave way to the sunny, summery days of May. The leaves of the trees seemed to grow before your eyes, as if watching an accelerated time-lapse movie.
At home, we work outside to make up for lost time. My wife has her bedding plants now and we continue to remove the last remnants of fall and winter before the new growth is stunted with detritus and rot.
My daughter and her fiancé came over Mother's Day weekend. My wife and daughter took care of buying and planting plants, my future son-in-law Mike and I tackled the dismantling of a swing/slide in treated wood.
Mike is a practical man. He came with all the proper tools and I 'caddied', helping to gather the screws, bolts and other hardware as well as removing the boards when they were released from the structure. Since I'm miserably bad at this type of work, the "caddy" is the best I can do. It's really my niche.
It took about five hours to remove the countless screws and bolts, thus dismantling the playground. Doing this reminded me of when my wife and I built such a playground. We will be celebrating 42 years of marriage next month. The weekend we built the swing set was a real test of our relationship.
Another highlight of nature coming to life is the return of birds of all kinds to the yard. We've been putting out feeders all winter and apparently we have great reviews on the avian version of Yelp! because we see new birds. Finches, pine siskins, red-winged blackbirds, cardinals and even the hated starlings and cowbirds have been popping up in recent weeks.
I was delighted to see old friends return last week when three mallards, two males and one female, came back to eat some loose corn that we put out in an effort to keep the squirrels away from the feeders.
This trio of ducks nests somewhere nearby and often hangs out in our fenced back yard, safe from any unseen predators. I don't know and I don't care about their relationship status – 2 men and 1 woman, it's just good to see them back.
I remember the children's book "Make Way for Ducklings", written and illustrated by Robert McCloskey, every time I see these ducklings. The book, published in 1941, tells the story of a couple of ducks who decide to nest in a Boston park.
After the birth of eight ducklings named Jack, Kack, Lack, Mack, Nack, Ouack, Pack and Quack, their parents teach them everything they need to know about being a duck. Facing difficulties crossing a busy city street, a police officer who encountered the ducks earlier asks a school crossing guard to help the ducklings cross the street.
The book is the one I learned to read as a child. It teaches us that we need to be careful of each other.
If you're too busy looking for ducklings, I think you need to reevaluate your priorities.
As always, I await your comments. You can reach me by email at [email protected], phone 715-268-8101 or write to me at PO Box 424, Amery, WI, 54001.
Thanks for reading. I will stay in touch. Do not hesitate to do the same.