From the Editor's Desk: Still the 1 | Opinion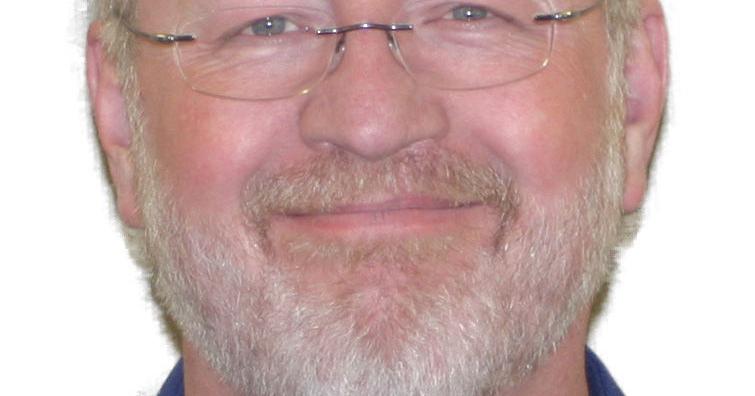 We are less than a week away from Valentine's Day, a time to express your affection to others.
"Affection" was the best term I could think of because Valentine's Day was always a bit confusing to me as a kid.
In elementary school, Valentine's Day was one of the school-sanctioned holidays. We left school for part of the afternoon, ate cake and punch, and became children. It was awesome.
I don't know how great it was for my parents.
One of the many tasks to complete before the day of the party was to create a box for your valentines to be "delivered" before or during the party. Some parents have gone all out with colored construction paper to make cute "mailboxes" with red, pink and white highlights. Some even made replicas of a rural letterbox, with a front door that opened and closed.
I usually ended up putting foil on a shoebox and calling it good. I was the fifth or six children in my family and my mother, bless her soul, had done all of this four times and by the time my turn came she had gone back to work as a part-time nurse.
Looking back as an adult, I understand why things were the way they were for my parents. They had a big family and went out of their way to provide what we needed. Of course, as a child, you don't understand the difference between a need and a want. All wants are needs for children.
After completing your "mailbox" you then had to do your valentines. Each classmate had to get a valentine, so you had to at least sign the back of the card and address the name on the envelope. Several times a small piece of candy was placed in the envelope.
A "go to" candy for this task was the heart of the candy conversation. Officially known as Sweethearts, Candy Conversation Hearts were originally made by the New England Confectionery Co. (NECCO) as part of an assortment containing sweets shaped like horseshoes, baseballs, postcards and watches. Although the rest of the line was eventually discontinued, giving candy hearts has become a classic Valentine's Day idea.
When NECCO went out of business in 2018, Spangler Candy Co. bought it and returned the candy talk hearts to store shelves in 2020. Spangler now produces new hearts each year, based on a theme. Fittingly, this year the company is producing hearts with words of encouragement. In 2021 the theme was love songs and in 2020 classical themes.
As a first-grader, it was a bit difficult to choose the right heart of conversation for the playground bully. "BE MINE" or "TRUE LOVE" didn't work at all. Even under the Johnson administration, some lines were simply not crossed. A red heart-shaped suction cup was probably the best solution in this situation.
As children gain understanding and become familiar with their classmates, friendships are formed. Platonic love and the dreaded "puppy" love can often appear. That girl who hit you at every recess really liked you, even though you wanted to run when you saw her. Fight or flight is ingrained in many of us, especially on the playground.
Happy Valentine day. YOU'RE CUTE.
As always, I await your comments. You can reach me by email at [email protected], by phone at 715-268-8101, or in writing at PO Box 424, Amery, WI, 54001.
Thanks for reading. I will stay in touch. Do not hesitate to do the same.