From the Editor's Desk: The Water Must Flow | Columns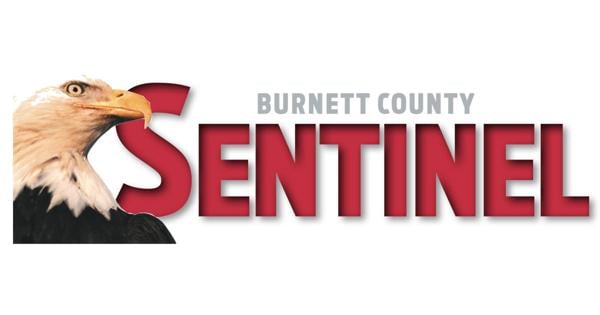 There's a joke on the internet about the 12 seasons: Winter, Fool's Spring, Second Winter, Deception Spring, Third Winter, Pollination, Real Spring, Summer, Hell's Porch, False Fall, Second Summer, and Fall real.
I'm not sure if we're in real spring yet or not. I hope it's not the spring of fools. But I'm glad the winter seems to be calming down.
Now is the time to begin the process of reclaiming my sidewalk and driveway. As the winter progressed, between snow, wind and drift, keeping the full width of the sidewalk and driveway became more and more difficult. There is always a time in winter when the sidewalk has high sides, due to snowfall. When my two little dogs come out, it looks like they are going down a bobsleigh track when they come around the corner. At least that's what it looks like to me in my somewhat wandering mind.
Things got complicated when we received the rain which melted some of the snow but froze to a layer of ice in places. These spots, which appear much earlier in the winter in some years, make traveling after another snowfall a real adventure. The snow is like a cleverly hidden blanket on the ice, which is as smooth as a ceramic pan. I caught myself several times and fell other times while clearing the ice.
With the warmer weather, I gained a powerful ally for having a driveway and a sidewalk: the sun. The sun's rays are stronger now than they were in January, and an exposed portion of concrete or asphalt can attract and disperse heat to melt ice.
I don't know if it's my German-Irish upbringing or the eternal seven year old inside of me, but when that time of year rolls around I like to be outside with my ice chopper and my excavator working to make foot traffic safe again on my sidewalk.
There's something very therapeutic for me about being able to excise physical injuries on the ice that took me down. It may be an "eye for an eye" on nature, but regardless, I find it enjoyable.
The engineer kid in me likes to find ways to solve drainage problems that occur at one end of my sidewalk. Melting snow often creates a small lake that thaws, flows, and refreezes each night until the ground thaws and water seeps into the ground.
Several weapons are at my disposal to solve this problem: my trusty ice chopper, a snow shovel and a push broom. I use the chopper to create a sort of channel for the water to flow down my driveway, then I drain the small lake by pushing the water away with my shovel or broom.
Admittedly, it's a bit like Sisyphus pushing the big stone up the hill to make it roll again, but I have a very long view of my war with nature. War is not for quitters, after all.
When I was a kid, I used to do this with the storm sewer in front of our house. I even found the sewer flowing into a culvert in a field behind our house and tried to walk the distance between the drain and its flow, but that's another story.
Happy (hopefully) True Spring to you.
As always, I await your comments. You can reach me by email at [email protected], by phone at 715-268-8101, or in writing at PO Box 424, Amery, WI, 54001.
Thanks for reading. I will stay in touch. Do not hesitate to do the same.