From the editor's desk: where did I hide the eggs? | Opinion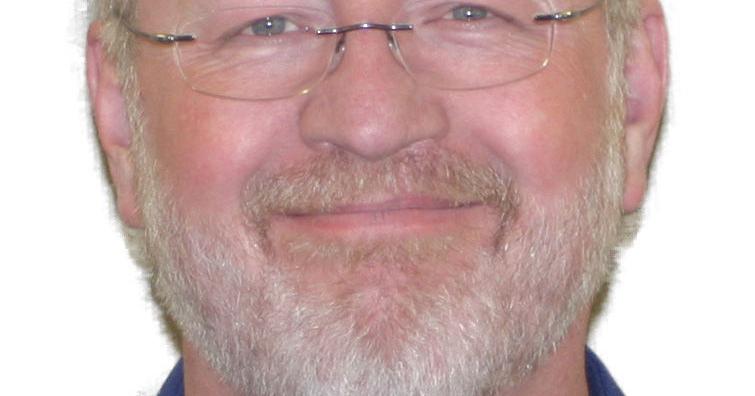 I have, for most of my life, lived in houses with old trees. I appreciate the shade in the summer, the color in the fall, and I do what I can to get rid of the leaves. Looking after the leaves is a price we pay for shade, in my opinion.
My late father Arved, aka "The Chief", worked as a mechanic in the Chevy garage in the town where I grew up. A hard worker, he had little time for gardening and house maintenance. We had several black walnut trees next to my childhood home, and naturally we had squirrels.
I think the squirrels hated my dad as much as he hated them. They peeled the coating off the nuts, ate the contents and threw the debris home. From my childhood imagination, I imagined that the chirp they made after throwing out the trash was a laugh.
There was a brief period when squirrels invaded our attic, but that's another story.
I mention squirrels because of an incident I encountered at Easter with squirrels. When my children were small, we lived in a house with big maple trees. One Easter morning, I hid colorful plastic eggs that contained everything from M&Ms to chewing gum eggs.
The hunt started after we returned from church. My girls found all the eggs except one. At the base of one of the maple trees, we found the remains of the pink plastic egg, as well as a chewing gum egg that had taken a small bite.
Yes, squirrels were okay with M&Ms, but not with chewing gum.
At the time, I heard the "laughing" of the squirrels of my youth, as well as the chief cursing the squirrels. We all had a good laugh at the experience and had a great day.
One of the extra flourishes I enjoyed over Easter was writing a note to my daughters. I would write the note with my left hand (I'm right-handed), holding the pen with my whole hand. I printed the note and reversed some letters – e and s mainly – and commented on how difficult it was to write without the thumb. Yes, it was cheesy, but it was my way of making Easter special for my daughters.
Recently, when we were talking about those early Easters, my daughters told me that they figured out – thanks to my notes – that I was the Easter Bunny many years ago, but they played along , not wanting to spoil my fun.
I hope you will spend time with your family and friends. As much as I love marshmallows, I've found as I got older that the thing I crave most during the holidays is just being able to spend time with my family.
The arrival of grandchildren has really highlighted this for me. Having another chance to see everything from a child's perspective is a wonderful gift.
I also see my children becoming adults. If you just watch your children's interaction, you'll get a glimpse of who they were years ago and sometimes a glimpse of yourself when you were their age.
It's like catching something out of the corner of your eye, you have to look quickly because it disappears almost as quickly as you realize it's there.
Have a nice holiday. Be careful where you hide the eggs.
As always, I await your comments. You can reach me by email at [email protected], phone 715-268-8101 or write to me at PO Box 424, Amery, WI, 54001.
Thanks for reading; I will stay in touch. Do not hesitate to do the same.