Introducing a new weekly column: "The Department of Data"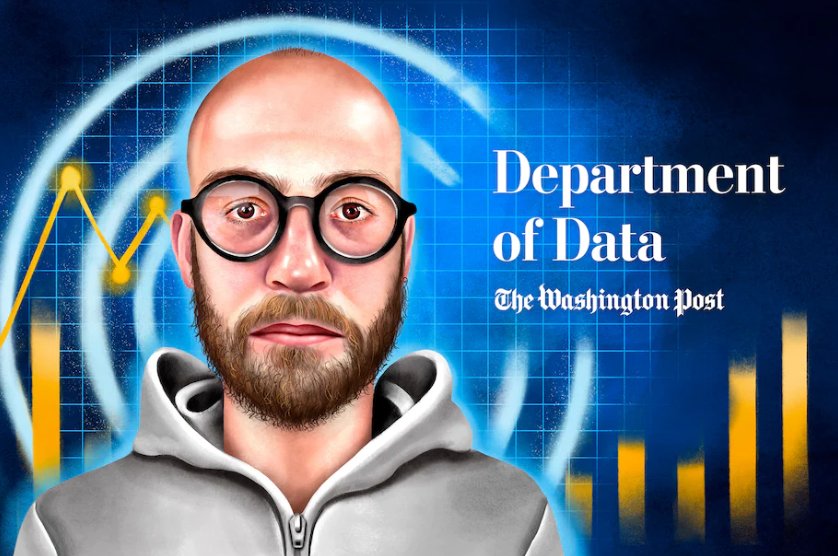 Press release | The Washington Post
The Washington Post today announced a new column titled "The Data Department", the latest feature to launch as part of a significant investment in data journalism from The Post. Each week, business columnist Andrew Van Dam will explore overlooked and underappreciated datasets to uncover new insights that will surprise and delight readers — and perhaps even challenge some long-held misconceptions.
Van Dam, whose writing has largely centered on the analysis of economic trends, has also tackled more offbeat topics, such as "Which birds are the biggest assholes at the feeder?" »
"Andrew has distinguished himself as a brilliant data analyst and has long helped set the agenda for our economic coverage. With this column, he'll dedicate more time to his passion for tackling more bizarre questions," the company said. editor Lori Montgomery."The column will give Andrew the freedom to delve into a much wider range of topics and spend more time engaging with ideas that excite and intrigue our readers.
The first column focuses on Prince George's County in Maryland, a DC suburb identified for years as America's wealthiest majority black county. Using data from the Census Bureau, Van Dam announces that another rapidly growing county in Maryland likely claims this distinction and examines the social and economic forces driving this change.
New columns will be published every Friday morning starting July 1. Register with the Data Department here. Readers can submit ideas for datasets and column topics here.