Iowa Newspaper Association elects new officers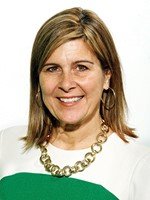 Press release | Iowa Newspaper Association
The Iowa Newspaper Association represents more than 250 newspapers in Iowa. INA has worked for Iowa newspapers for nearly a century. Today it is one of the largest press associations in the United States.
The three entities of the Iowa Newspaper Association recently held their annual meetings, electing new members and officers to their three boards. The elections took place on February 3.
The Iowa Newspaper Association Board of Directors elected the following officers: Debbie Anselm, Davenport Quad-City Times, President; Trevis Mayfield, vice president of Maquoketa Sentinel-Press; Abigail Pelzer, Marshalltown Times-Republican, secretary-treasurer; and Zack Kucharski, executive member at large.
Ron Gutierrez, Clinton Herald, Chairman, Elected to INA Services Co. Board of Directors; Tony Baranowski, Iowa Falls Times-Citizen, vice president; and Matt Bryant, Washington Southeast Iowa Union, secretary-treasurer.
The Iowa Newspaper Foundation Board of Trustees has named the following officers: Randy Evans, Iowa Freedom of Information Council, Chairman; Chris Conetzkey, Des Moines Business Record, Vice President; Kendra Breitsprecher, Dayton Leader, Secretary-Treasurer; and Kristin Grabinoski, Armstrong Journal, Executive Member at Large.
"Strong leadership for an industry in transition during unprecedented times is critical – Iowa newspapers have chosen strong leaders," said INA executive director Susan Patterson Plank.
For a complete list of board members and additional information about the Iowa Newspaper Association, visit the association's website at www.INAnews.com