Leading publisher launches new writing platform | Community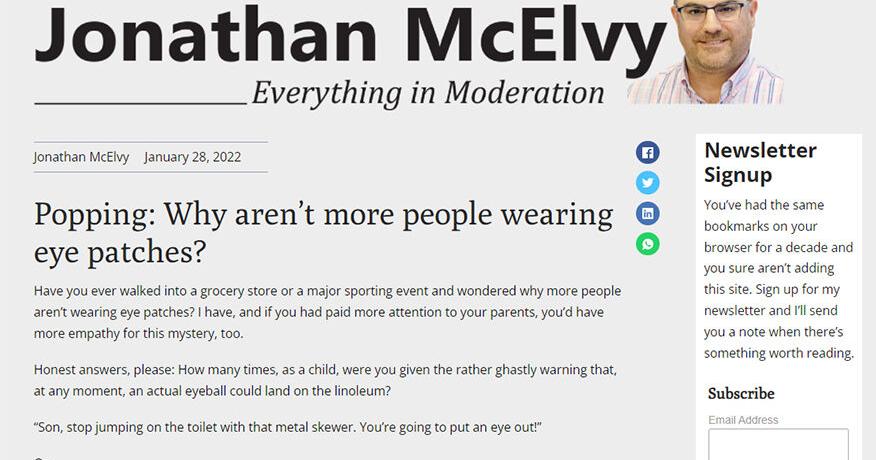 For nearly a decade, editor Jonathan McElvy wrote a weekly column in The Leader that tackled the community's most important issues. He also often wrote about his three children chasing lizards and falling into pools growing up in the area.
Last week, McElvy launched a new writing venture that expands the topics he will cover. Its new website, JonathanMcElvy.comis a place where he will continue to write opinion pieces.
"For most of my career — over two decades — I've written opinion pieces for the newspapers I've managed or owned," McElvy said. "And I learned early on that most of these columns should focus on local issues. That's what a local newspaper column should be: a perspective on the important issues in the area."
In recent years, McElvy's company, McElvy Partners, has grown to include more divisions and newspaper titles. Along with The Leader, McElvy Partners owns The Greensheet, the Fort Bend Star, Coastal Bend Publishing (five newspapers north of Corpus Christi) and Charlotte Media Group (three newspapers in Charlotte, North Carolina). Along with these publications, McElvy Partners also owns Texas Printers, which handles commercial printing for small businesses, and Core Digital Brands, a digital marketing services company also geared toward working with small businesses.
Due to his role as CEO, McElvy has spent the past two years away from writing weekly op-eds to focus on running the business.
"I thought it was important that in The Leader, our editor, Adam Zuvanich, took more initiative in sharing his thoughts on local topics," McElvy said. "Adam is the one who speaks to so many people in our community, and that's why I asked him to take on this responsibility."
McElvy's new website will give him the freedom to address topics he could only occasionally write about in the pages of The Leader. Mainly his disparaging look at the perils of parenthood.
"In my career as a local newspaper editor, I always felt uncomfortable talking about my children or my life to people who wanted to know about local concerns," McElvy said. "Of course, I also found that the columns I wrote about family life were among the most popular among our readers."
For this reason, some of McElvy's columns will occasionally be featured in The Leader. But for readers who wish to subscribe to McElvy's free newsletter, which will include columns twice a week, they can visit JonathanMcElvy.com and click subscribe on the home page.
"I missed writing," he says. "It gives me the opportunity to continue, while saving space in The Leader for issues important to this community."