Mad Cave Studios CEO Mark London Discusses Publisher's Plans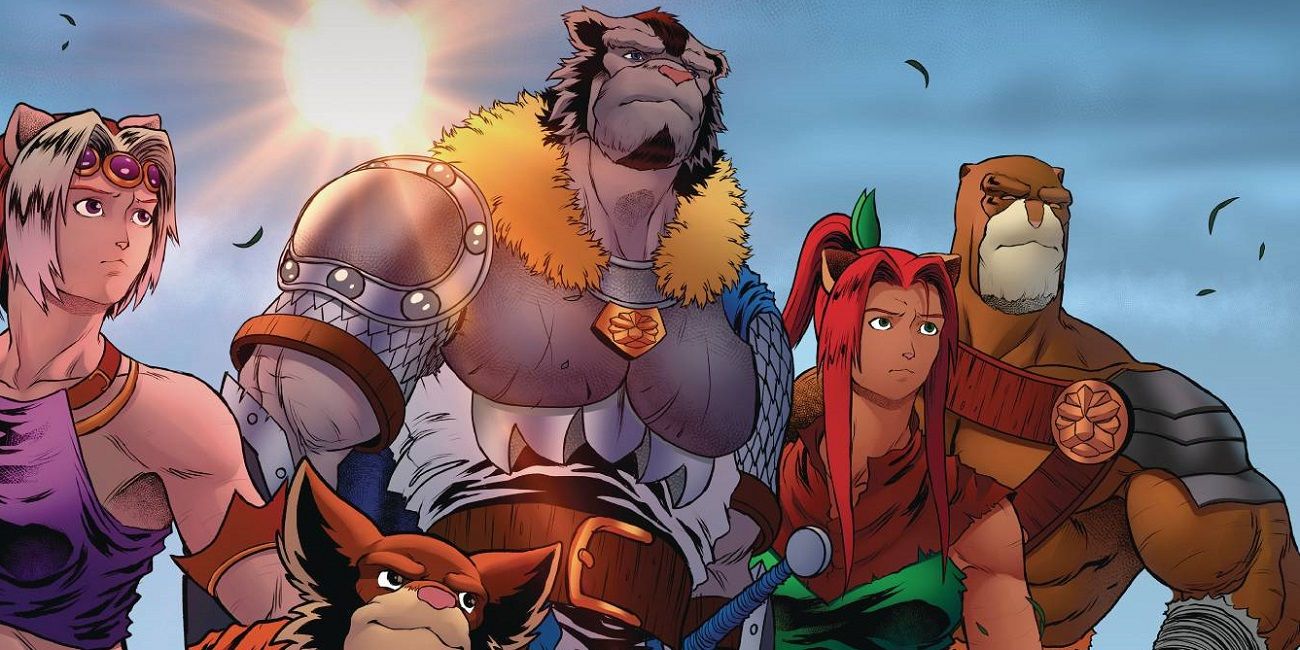 With so many publishers and books on the market, there's no better time to be a comic book fan than now. Mad Cave Studios has made a name for itself in the industry with series like Battlecats and thanks to its annual Mad Cave talent search which gives new talent the chance to get their foot in the door. Additionally, Mad Cave has expanded to include imprints such as the YA-focused Maverick and the kid-centric Papercutz.
CBR caught up with Mad Cave Studios CEO and Creative Director Mark London to learn more about the publisher's current and future plans. He revealed more about the footprints and what makes each one distinct. Additionally, London has recommended books for readers new to Mad Cave if they want to learn more about what the comic book publisher is all about.
RELATED: A Cursed Artifact Explains Why Black Flamingo's Sebastian Hates Humanity
CBR: The Mad Cave Talent Search is hugely appealing to many upcoming comic book creators. Are there plans to expand this even further in the future?
Mark London: The search for talent sets us apart from other publishers. We started the talent search to give something back to the industry, to give budding creators a chance to get published, and I hope we can continue that tradition every year. We've been doing it for five years now, and every year we want to try to keep things fresh. For example, this year we added colorists and letterers to the mix. Who knows what's in store for next year's Mad Cave talent search.
Mad Cave also has a YA imprint named Maverick. What do you think sets it apart from other publishers trying to break into the market?
We create books that we wanted to see on the shelves when we were younger. Maverick delivers engaging, authentic stories for those who think differently, aren't afraid to be independent, and fight for who they really are. Every story in the Maverick imprint, from Needle and Thread at World class, is very different from the other, but [they] have an underlying theme in common, which is to accept each other without remorse.
The feeling of opening up a story and finding not just your friends but yourself within the pages is what Maverick is all about. Maverick is a place where young readers can find stories that reflect their own and understand that they are not alone in their struggles – whether those people are teammates, cosplayers or other fairies.
Mad Cave has always had fantastic creators on board. You recently announced big name talent like Cullen Bunn and Stephanie Phillips have books coming out by publisher. How did these relationships come about?
We treat others as we would like to be treated. It's part of our core values ​​and the word has spread throughout the industry. It takes work, and those relationships don't blossom overnight, but from day one, with everyone we've worked with, we've tried to establish guidelines for talent to feel respected and cared for. in charge. From how we treat them to getting paid on time, everything is clear and defined. This is how we do things at Mad Cave, and we will continue to fight for these values.
RELATED: The Surprising Comic Book Origins of SpongeBob Squarepants
Which series do you recommend to readers new to Mad Cave Studios?
Most likely battle cats, Nottingham, astronomerand becstar. I know you only said [one], but each of these books shows how Mad Cave can have larger-than-life, action-packed worlds that play to intimate character moments that the reader can relate to. This helps underscore just how intricate and thrilling the Mad Cave comics are.
What do you see as Mad Cave's immediate goals in the comics industry?
Mad Cave is fully committed to establishing itself as a major player in the industry by cultivating a publisher where creators can call themselves home. Where readers can expect new content in a variety of genres, where everyone of all ages, thanks to our YA Maverick imprint and our recent acquisition of Papercutz, can find a title that speaks to them. I know it's a tall order, but the highly motivated team at Mad Cave won't settle for less.
We always knew where we wanted to go and who we wanted to be. We are first and foremost a publisher and we are building something that will stand the test of time. Mad Cave Studios is here for the long haul.
Visit Made Cave Studios website to learn more.