Message from the Editor: Senate Republicans will get MN back on track | Opinion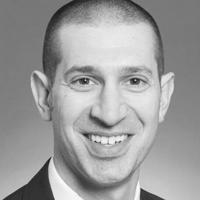 by Senate Majority Leader Jeremy Miller
We all see it and as a public servant I hear about it. Crime is on the rise, children are falling behind and record inflation is eating away at family budgets. Things are headed in the wrong direction, and Senate Republicans are focused on solutions to get Minnesota back on track.
Let's start with the record inflation and huge budget surplus. The state currently projects a surplus of $7.7 billion. Yes, you read that right. When the state has such a large surplus, it simply means that the state collects too much taxpayer money. I heard people loud and clear… giving people money back. Instead of a one-time check proposed by the governor that barely scratches the surface of inflation, Senate Republicans will propose permanent, ongoing tax relief so workers in Minnesota see more money in their pocket with every check. of pay. In addition to generalized tax relief, we are going to propose the total abolition of the Social Security income tax. Minnesota is one of 12 states that still taxes Social Security income and it's time to remove this unfair tax.
Another top priority is public safety. The "defund the police" movement and anti-police rhetoric have put a negative spotlight on police officers, which has reduced the number of people pursuing the profession. Law enforcement is an honorable profession, and one of the most important things public servants at all levels can do is show police officers the respect and appreciation they deserve for the work they do. are doing to ensure our safety. Any attempt to dismantle, dismantle or further demoralize the ability of police officers to keep our communities safe will continue to meet strong opposition in the Senate.
Senate Republicans will introduce a comprehensive plan to help address soaring violent crime rates across the state, particularly in the Twin Cities metropolitan area. We will fund more police and hold criminals accountable because if someone breaks the law there should be consequences.
Finally, Senate Republicans will continue to make education a priority. For years, funding for education has increased dramatically, while test scores have declined. We will present proposals to focus on what is best for children, including ensuring that parents are involved in their children's education and ensuring that students have the best chance of succeeding in the classroom.
As children continue to fall behind, especially after the past two years, it is more important than ever that we work together to improve educational outcomes. First, children must be in class. Next, it's important to get politics out of the classroom and back to the basics of math, science, American history, and especially reading. Senate Republicans will introduce proposals to help students thrive by making literacy a top priority. If students are not fluent in reading, it makes all other subjects more difficult and ultimately children fall further behind. Furthermore, parents play an extremely important role in the lives of their children and they have too often been excluded from the educational process. We will empower parents as partners in the education of their children.
contact me
As always, your feedback is extremely important to me and I encourage you to share your feedback on the issues discussed here on Capitol Hill. If you have any questions, thoughts, or ideas, please email me at [email protected] or call my Capitol office at 651-296-5649. It is a great honor to be your state senator.