NACON acquires publisher/developer Daedalic Entertainment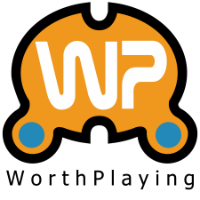 This transaction will allow NACON to acquire several key intellectual properties and benefit from Daedalic Entertainment's remarkable expertise in game publishing and development.
Integration into the NACON group will allow the studio to grow its award-winning development team and strengthen its position as a leading independent publisher. Carsten FichtelmannFounder and CEO, and Stephan Harms, COO will continue to run the company with a high degree of autonomy in development and publishing. NACON will support future projects by joining forces through its sales, editorial and marketing teams.
Founded in 2007 and based in Hamburg, Daedalic Entertainment has developed and published over 90 games and is one of Germany's largest and oldest independent video game companies with a talented team of 87 people. The studio has developed games for renowned franchises such as The Pillars of the Earth by Ken Follett but is also well known for its own IP addresses, including the Deponia series, Shadow Tactics, black guards and The whispered world.
Daedalic Entertainment's renowned publishing division manages a diverse catalog of premium games on PC and consoles. The publisher is a household name in indie publishing with strong single and multiplayer titles such as Witch !, Not mocked!, Partisans 1941, Hidden Deep, Iratus: Lord of the Dead and Barotrauma. The company has a broad global presence, with North America and China being the strongest markets. Daedalic Entertainment currently has nine additional new games slated for release in 2022.
"We knew from our current collaboration on Gollum that NACON and Daedalic share the same values ​​and goals to deliver unique player experiences. It therefore seemed logical to us to go further together and we are extremely happy with this acquisition. It represents a significant step in Nacon's strategy. says Alain Falc, Chairman and CEO of NACON.

"After turbulent years in which we have always imposed ourselves, I am proud to look back on the last 15 years and the development of the company. Daedalic Entertainment has established itself as an outstanding game publisher and developer across various genres and across all relevant platforms and has cemented this position globally. With Nacon, we are now taking the next step to further grow our catalog of games created by our own team as well as many amazing independent studios. We look back a collaboration of trust and cooperation on The Lord of the Rings: Gollum and towards an even better future together. says Carsten Fichtelmann, Founder and CEO of Daedalic Entertainment.
In 2019, Daedalic Entertainment first announced its collaboration with Middle-earth Enterprises, a division of The Saul Zaentz Company. The Lord of the Rings: Gollum is the first video game to be born from this partnership, with room for new experiences in the future.
Through this strategic acquisition, the largest ever made by the company, NACON strengthens its leading position in AA games and benefits from the synergies between the two publishing houses with complementary profiles to solidify its position as the leading gaming brand. This integration of a 16th studio in less than 4 years will considerably boost NACON's portfolio and optimize the group's operating profit.
The first step of the agreement was the signing of a letter of intent with exclusive negotiation. The acquisition of 100% of the capital and voting rights of Daedalic Entertainment will have an overall maximum price of €53 million. The final completion of the transaction should take place in 2022, subject to the usual conditions precedent.
NACON's Board of Directors has approved the completion of this transaction and will meet again upon the final closing of the transaction.