New editor looks forward to community-focused role | New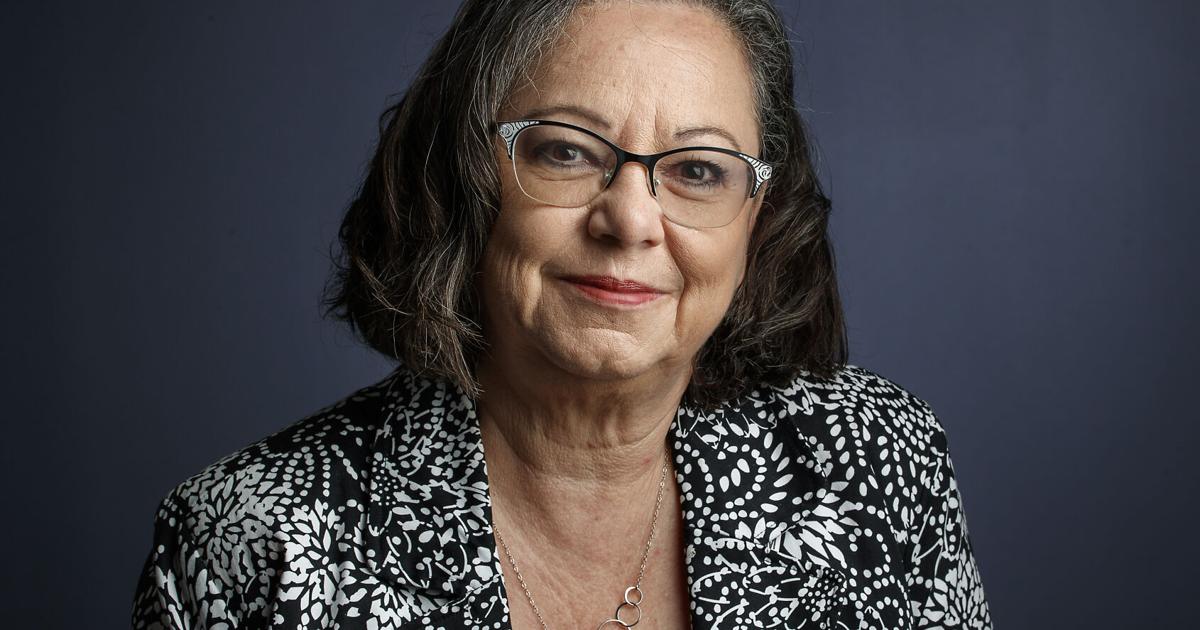 The role of a local newspaper is to reflect the community it serves. That's how new Moultrie News editor Lisa Ortiz describes the newspaper.
"It's about being the voice of what's happening in the community," Ortiz said. In the simplest terms, it sounds like educating and entertaining readers. However, running a journal that sums up the heartbeat of a community requires a desire to be part of the community. It's one of the few roles Ortiz hasn't had in the newspaper industry, but it's one she's passionate about.
"The community aspect is the part I look forward to," Ortiz said. She has spent the past few weeks introducing herself to the faces behind East Cooper businesses and organizations, and looks forward to continuing to meet other members of the community.
Throughout Ortiz's 21-year career in the newspaper industry, she has managed newspaper production from A to Z. From printing the paper to selling advertisements, Ortiz has a comprehensive experience of the functioning of a newspaper. She spent the last few years at Post and Courier as Commercial Printing and Prepress Manager.
"Lisa comes from a newspaper background with over 21 years in the newspaper industry. She understands newspapers and I am confident that she will serve East Cooper readers and advertisers well. Lisa brings with her infectious energy and her enthusiasm for her new position," said Vickey Boyd, the former editor of the Moultrie News who recently retired after 50 years with the newsgroup.
One of Ortiz's goals is to ensure the Moultrie News remains a cohesive community newspaper for locals, instead of implementing major changes. Just as the East Cooper community grows, Ortiz wants Moultrie News to follow the same trajectory – finding ways to improve while staying true to its roots.
"East Cooper has such a strong history, but it also looks to the future and it's a unique balance," Ortiz said.
Ortiz wants readers to know they can suggest story ideas and ask questions. For example, if locals want to know how to navigate the beach parking lot this season, the community newspaper should be the resource.
More importantly, Ortiz wants residents to know the staff behind the newspaper that ends up outside their door each week. There are a few new faces on the Moultrie News team since the start of the year, including Isaac Bagwell who is a sales representative, Natalie Miller who is the publicity coordinator and Anna Sharpe who is the reporter. Susan Haynes is a sales representative who has worked for Moultrie News for several years and Kenna Coe moved from reporter to editor in February.
Ortiz said that usually when a manager steps into a new role, there are vacancies or aspects that need to be fixed. In this situation, she is delighted to join a team eager to build and develop the newspaper. "We have a great team and I think we're going to be successful," Ortiz said.
Ortiz appreciates the generous nature that East Cooper boasts of. As an avid fisherman, Ortiz likes to sit on the beach with a line in the water enjoying sunny weather waiting for the fish to bite. Many East Cooper residents can relate. She also enjoys spending time with her five grandchildren.
As editor, Ortiz wants to continue the legacy Boyd spent decades building at Moultrie News.
"Vickey planted the seeds and all I have to do is water it and make sure it grows," Ortiz said.