NPR Board of Directors Elects Catherine Levene as Public Director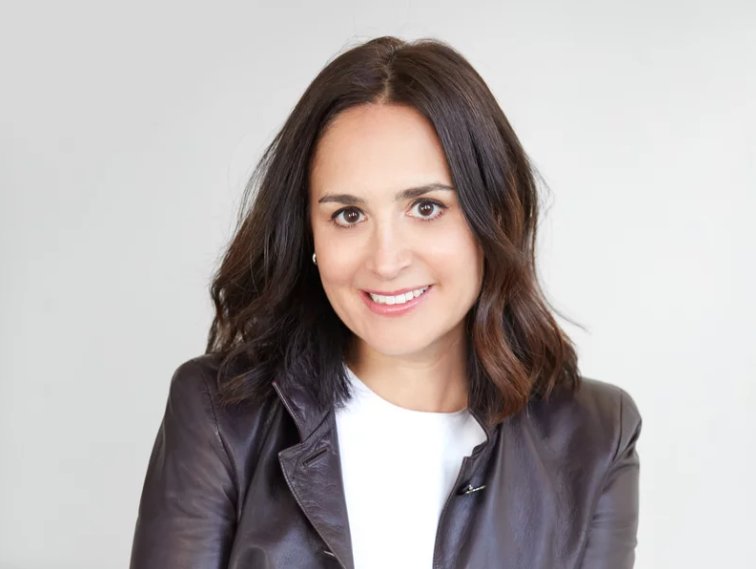 Press release | NPR
NPR welcomes the election of Catherine Levene to the NPR Board of Directors as Public Director for a term from May 2022 to November 2024.
NPR's 23-member Board of Directors is made up of 12 Member Directors who are the managers of NPR's member stations and are elected to the board by their fellow member stations, nine Public Directors who are selected prominent members of the public by the Board and confirmed by NPR Member Stations, the Chairman of the NPR Foundation and the President and CEO of NPR.
Biography:
Catherine Levene is an experienced CEO/President/Entrepreneur/Advisor/Board Member and Executive with over 25 years of experience in the digital and traditional media and commerce sectors. She has a proven track record of driving operational success, recruiting and building world-class teams in organizations of all sizes – from start-ups to growing companies – and driving digital transformation and growth. supported in large companies. His expertise includes strategy, sales, marketing, business development, product development and finance. She has extensive experience working with boards and CEOs to establish strategy, recruit teams, implement business plans and lead M&A activities.
Most recently, Levene was President of Meredith Corporation's National Media Group, where she oversaw over 40 of the company's iconic brands, including PEOPLE, Allrecipes, Entertainment Weekly, InStyle, TRAVEL&LEISURE, REAL SIMPLE and Magnolia Journal. She joined the company in 2019 as Chief Strategy Officer. Later that year, she was named Chief Digital Officer, responsible for the digital P&L of the company's iconic brands. In late 2020, she was named president of Meredith's National Media Group, adding the printing and licensing business to her management portfolio and making history as the company's first female leader. As President, she led the National Media Group through a period of unprecedented digital expansion, revenue growth and diversification, and strategic application of first-party data and consumer insights. Prior to Meredith's sale to IAC's DotDash in December 2021, the National Media Group reached nearly 190 million unduplicated U.S. consumers each month across digital, print, social, video, audio and connected home platforms.
Prior to Meredith, Levene was the co-founder and CEO of Artspace Marketplace, an online marketplace for discovering, learning and buying artwork from world-class artists. The company was sold to Phaidon, Inc, in 2014. Previously, Levene was Chief Operating Officer at DailyCandy, one of the first female-focused digital media companies (sold to Comcast) and prior to that, she held many leadership positions in New York. Times Digital from 1998 to 2005.
Levene holds an MBA from Harvard University Business School and two undergraduate degrees in history and business from the University of Pennsylvania and the Wharton School. She sits on the board of Digital Content Next. She was previously a board member of Rent the Runway (IPO), Purch (sold to Future) where she was a member of the audit committee, Business.com (sold to Centerfield Media) TheFind (sold to Facebook) and is an active member of the advisory board. of Skimm. During her time at Meredith, she served on the Executive Committee of the Board of Directors of Digital Content Next (DCN), the business organization dedicated to serving the unique and diverse needs of high-quality digital content companies that manage direct relationships. and trust with consumers and merchants.
About NPR:
NPR's rigorous reporting and unparalleled storytelling connects with millions of Americans every day – on the air, online and in person. NPR strives to create a more informed audience – one challenged and invigorated by a deeper understanding and appreciation of events, ideas and cultures. With a national network of award-winning journalists and 17 international bureaus, NPR and its member stations are never far from where a story unfolds. Listeners can find NPR by logging into their local member stations (npr.org/stations), and it's now easy to listen to our stories on smart speakers. Ask your smart speaker to "play NPR" and you'll be connected to your local member station's live stream. Your speaker can also access NPR Podcasts, NPR One, NPR News Now, and the Visual Newscast is available for selected speakers. Get more information at npr.org/about and by following NPR Extra on Facebook, Twitter and Instagram.
About the NPR Board of Directors:
NPR's Board of Directors is responsible for the governance of our 501(c)(3) nonprofit corporation. The Board sets policy and general direction for the management of NPR, monitors NPR's performance and provides financial oversight.