Our star-powered issue entertains and informs | Editor column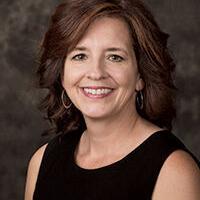 When his son Sam moved into his college dorm years ago, I was there, helping him hang his clothes, wipe down his closets, and generally make him feel comfortable. His older brother, Ben, came to help Sam and my husband, Doug, with the heavy lifting.
"Mom. Mom. What are you doing?" Ben whispered to me, a bit derisively, if I have to keep it that way, when he saw me making Sam's dorm bed. "Mom. He can do it himself."
"What? I'm not supposed to do anything for him? I fought back. I wasn't going to be ashamed to help my youngest child make his bed, even though he was 18 at the time. Ben rolled his eyes and went to get the next box to fetch from the car.
I thought back to that scene, with a little sneer, I must admit, when I read the article on Dorm Doctors in this month's issue of Franchise Times. Editor Laura Michaels interviewed Lauren Hillard, the founder of the Dorm Doctors franchise, which started in 2018 near the University of Miami. Hillard describes the brand as a "college janitor" that provides cleaning, laundry, storage and moving services to students living on or near campus.
She knows people wonder, "Shouldn't students be able to do all of this on their own?" But, she told Laura, "students are more stressed and rushed than ever."
My favorite line? "Mom and dad aren't here to tell you when to do laundry or clean your room." I'm trying to decide if it's a good thing for young adults – that at 19, someone does your laundry and cleaning on a regular basis – or a bad thing? Read her story on page 16 and decide for yourself. I think regardless of your opinion, Hillard hit on something here.
I don't think our cover story this month, the famous NBA legend turned entrepreneur, would pay someone to make his kids' beds in their dorms. He told Laura, when she sat with him at the International Franchise Association convention in February, that his six children will have to go to college. And a higher degree is not enough.
"I tell my kids early…you don't get my cheese until you're three degrees," he joked. Yes, Shaquille O'Neal has a bachelor's degree, an MBA, and a doctorate in education.
That's not the only surprising thing you'll learn from Laura's interview with Shaq, which begins on page 22. Franchise Times was the only magazine allowed to spend time with the star while he was on location at the convention, and we took full advantage of it.
Laura's compelling story covers her entrepreneurial endeavors of the past few years, from franchise flops to her new venture, Big Chicken. The concept itself has already signed development agreements for 160 locations.
Along with reading about his entrepreneurial journey, you'll learn some interesting tidbits, like why he turned down the opportunity to be on a Wheaties box, and the Big Chicken menu item named after his nemesis. It's a cleverly told report about a famous man with a big personality – he's 7ft 1in, after all. Settle down and take some time with this one. You will not regret it.
Each April, we also feature our famous Legal Eagles issue, celebrating the best lawyers in franchising. FT Restaurants editor Nick Upton led the charge for this project, with our editorial team involved in the coverage.
The team spoke to these top lawyers about their top tips for franchisors and notable trends we should all watch out for. Additionally, the issue features a discussion with some of the younger Legal Eagles, all of whom had various pre-Law careers, including as a jazz saxophonist.
It's our job to entertain and inform you, our reader, month after month. And with this problem, I know that we are going to score big points in this area.