Post-pandemic newsrooms get a makeover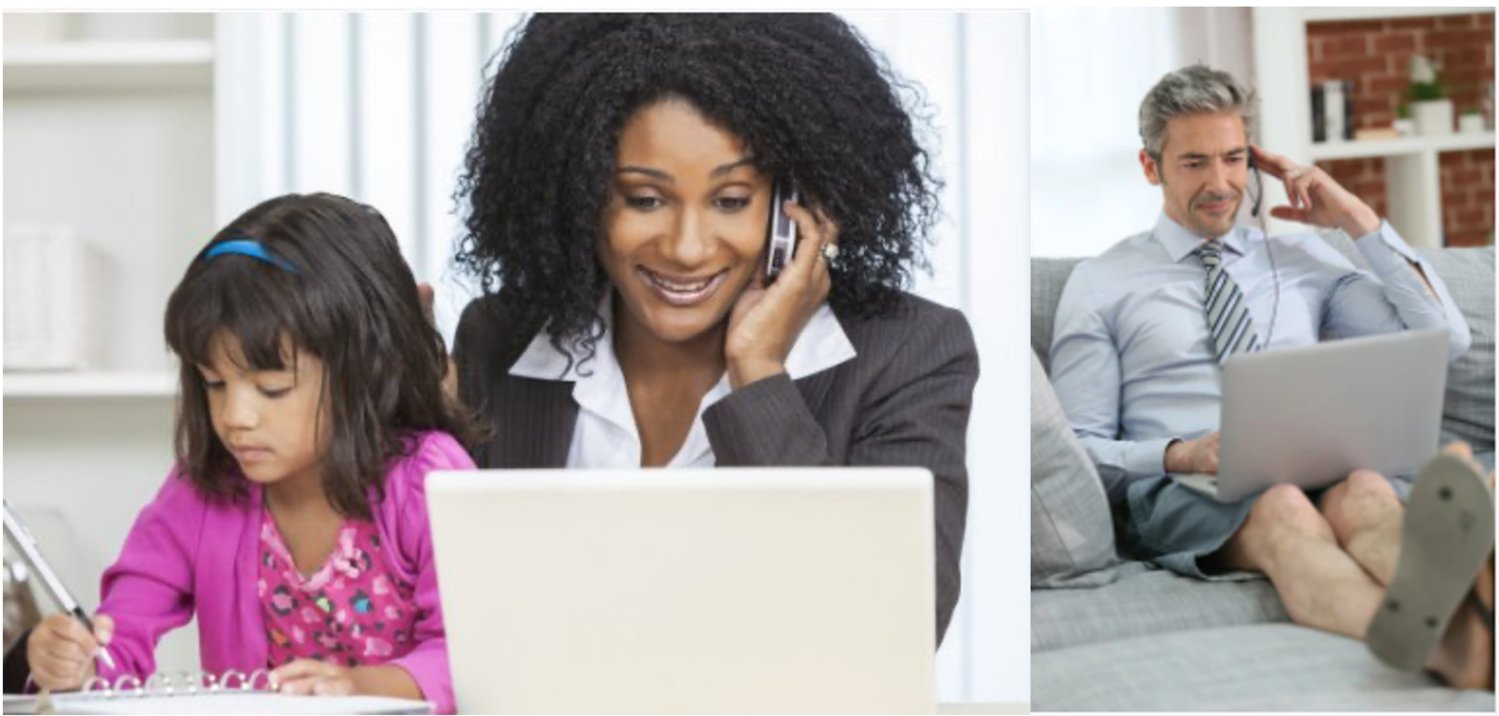 Rob Tornoe | for editor and editor
Chances are you're reading this column from the comfortable confines of your home office, which you may or may not share with an endless pile of children's toys and unwashed laundry.
As crazy as it sounds, we're only months away from entering the third year of the coronavirus pandemic, and newsrooms across the country remain on the move amid the threat of variants and cases. revolutionaries.
At The Philadelphia Inquirer, where I work, our offices and newsrooms have remained closed since March 2020. They are currently being remodeled to accommodate the post-COVID reality of a hybrid workforce. Like everyone else, we've learned to work remotely, relying on Slack and an almost endless list of Google tools to keep publishing without too much trouble, although the less we talk about Zoom the better.
We still don't know when we'll be back in the office, which seems to be the norm in many large newsrooms. Dow Jones & Company, owned by News Corp and publisher of the Wall Street Journal, plans to delay any return to the office until March 2022 at the earliest. Initially, The New York Times hoped to bring most employees back to the office under a hybrid plan in early September. Yet thanks to the delta variant, the full reopening of their Manhattan headquarters has been pushed back to the first quarter of 2022.
For most newsrooms, a hybrid model involving a mix of remote and desktop work seems to be the new reality. According to a recent survey of news leaders by the Reuters Institute for the Study of Journalism, only 9% of news outlets plan to force all their employees back to the office as they did before the pandemic. . By comparison, 89% strongly agree with a more flexible workplace.
Among them is the Seattle Times, where employees were to begin returning to the newspaper's offices on a mostly voluntary basis on January 10. Alan Fisco, president of the Seattle Times, said the shift to remote working was much better than newsroom executives had it. expected. Going forward, the company plans to offer a hybrid model where employees can essentially decide where they prefer to work.
Seattle Times employees who choose to work in the office three or more days a week will be assigned a permanent desk in the newly redesigned newsroom, while those who choose to work remotely will have temporary seating at a multipurpose desk. While Fisco said it hoped to allow employees to decide for themselves, it noted there were "certain business reasons" why some staff might be needed in the office more than they would like. .
He is also concerned about the implementation of a hybrid model for new employees.
"As you see turnover and recruit more new employees, how do you assimilate them into a new organization and culture?" Fisco asked rhetorically. "What worries me the most is when you have new employees who have just moved to Seattle. They see their colleagues on Zoom, but it's very different from actually meeting them in person.
Fisco isn't the only newsroom manager worried about the long-term impact of an all-remote workforce. Phil Chetwynd, global news director for the Agence France-Presse (AFP) news agency, said one thing that is being lost is the real-time discussion of wire decisions, which he said was busier and more frequent when everyone was in person.
"Being virtual tends to push you back into silos," Chetwynd said in the Reuters survey.
But the benefits of remote working — some unexpected — seem to outweigh the drawbacks in most newsrooms, especially as many parts of the country continue to experience high COVID-19 infection rates. Quartz CEO Zach Seward said having a fully remote workforce has allowed the company to attract a more diverse candidate pool. Jane Barrett, global editor for media information strategy at Reuters, said staff members communicating on Microsoft Teams made conversations more "meritocratic" and increased engagement with their editor's conversation.
"When participants are all the same squares on a digital video platform, those old hierarchies — who sits at the top of the table or next to whom — are suddenly less visible and less imposing," Barrett said.
Despite the benefits, some media companies have told employees they must return to the office. In a September survey of 91 media companies by Editor & Publisher, around a third said their offices were fully staffed again. However, some are open to reverting to a hybrid model if necessary.
Some news organizations have tried to require their employees to return to the office, but have faced backlash from employees who have grown accustomed to flexibility during the pandemic.
In Hearst's magazine division, which publishes popular titles, such as Cosmopolitan and Good Housekeeping, employees have been told they should return to their U.S. offices beginning in mid-November. Instead, more than 300 employees signed a petition opposing the plan and their union filed a complaint with the National Labor Relations Board.
They are not alone. Employees at Apple, Amazon and LinkedIn have made it clear to executives that they prefer the flexibility of remote work and the ability to decide for themselves whether to return to the office.
"The backlash is real," Tsedal Neeley, a Harvard Business School professor who has studied remote work for decades, told the Boston Globe. "Employees are not only asking for an adjustment to the back-to-office policy, they are also quitting."
Among those taking the hybrid route is the Mon Valley Independent, a small western Pennsylvania daily. Stacy Wolford, the newspaper's editor, said most non-editorial staff are back in the office. Yet most of its reporters continue to work remotely, as they have done during the pandemic.
"In fact, I think my staff are more productive now. There are definitely fewer calls," Wolford said, adding that she felt more productive working from home, where fewer distractions kept her from creating the journal.
The paper's close-knit staff uses Google Chat to stay in touch, and Wolford said it's hard to imagine a scenario where everyone is still back in the office, especially with Pennsylvania's harsh winter.
"Bad weather comes, and it's nice to be able to do some things at home," Wolford said.
Rob Tornoe is a cartoonist and columnist for Editor and Publisher, where he writes about digital media trends. He is also a digital editor and writer for The Inquirer of Philadelphia. Contact him at [email protected]