Pune editor Sunil Mehta dies aged 56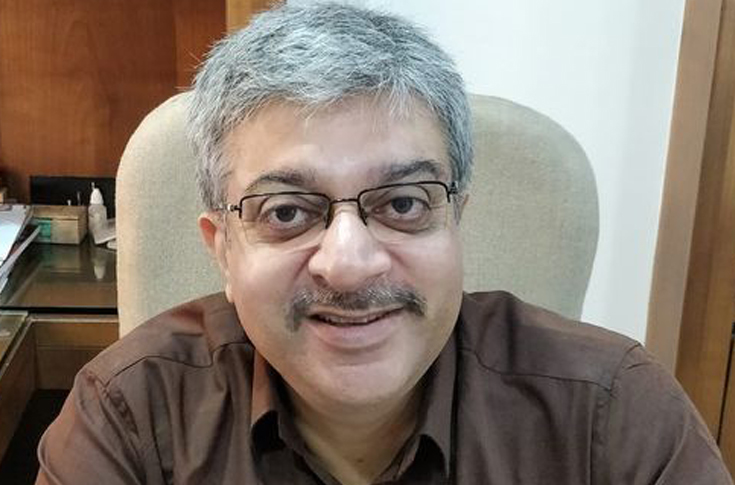 Sunil Mehta, Managing Director of Mehta Publishing House and former executive of the Marathi Publishers' Association, died on 12 January. He was 56 years old. Mehta had been undergoing treatment at a private hospital for 10 days. He is survived by his father, wife, sister and two children.
Recognized as an eminent personality in the Marathi publishing world, Mehta gave the industry a boost by aligning the SOPs on equal footing with the international publishing world.
Founded in 1976 by Mehta's father, Anil, Pune-based Mehta Publishing House publishes over 150 new titles and 300 reprints every year and has an active list of over 4,500 titles. Known for its strong roster of narrative fiction and non-fiction, Mehta Publishing House publishes in virtually every genre, including biography, travel, business, politics, history, religion and philosophy, fashion lifestyle, cooking, health and fitness, sports and hobbies, and even children's books.
Sunil Mehta, who joined Mehta Publishing House in 1986, was the first to successfully implement Marathi e-books. More than one and a half thousand books from Mehta publishing house have been made available in eBook format," said Sanjeev Velankar.
In addition to pioneering trade policies on issues such as credit terms, under Mehta's leadership, Mehta Publishing House has been recognized as the pioneers in designing creative advertising and marketing policies for popularize the publishing house's new and existing books.
Having started with publishing Marathi titles only, Mehta had a vision to start publishing Marathi translations of books of all genres, from various Indian languages ​​like Bengali, Hindi, Kannada and Gujarati and English. Apart from these, Mehta Publishing House has also published the English and Marathi translations of original writings in Korean and Japanese. Additionally, Mehta Publishing House now has a formidable presence on social networking sites while their books are available for sale on most online retailers.
He has helped bring to Marathi the works of many international authors like Jeffrey Archer, Michael Creighton, Frederick Forsyth, Robin Cook, Alistair McLean, John Grisham, Ian Fleming, Dan Brown, Deborah Ellis, Lee Child and Jhumpa Lahiri, apart from Taslima. Nasreen, Sudha Murthy, Arun Shourie, Khushwant Singh and Chetan Bhagat. It has also brought the works of writers like SL Bhairappa, Shivram Karantha, Gulzar, Arundhati Roy and Osho to Marathi readers.
In Marathi, the list includes renowned authors such as VS Khandekar, Ranjit Desai, Anand Yadav, Vishwas Patil, Shivaji Sawant, VP Kale, Shankar Patil, DM Mirasdar, Vyankatesh Madgulkar, Shanta Shelke and VS Walimbe.
Mehta was perhaps one of the first and youngest publishers in the Marathi publishing fraternity to venture into e-book publishing while branching out into the English-language book segment. He was the only publisher selected to represent the Marathi publishing fraternity at the NORLA seminar held in Oslo (Norway) in September 2012, organized with the main aim of promoting Norwegian literature among other countries coupled with intercultural exchange of ideas within publishing.
Under Mehta's leadership, the organization's vision was to be recognized as the only publisher to have worked in all categories of digital book publishing while expanding English book retail with new branches. all over Maharashtra.
Writing a tribute to Mehta on social media, Vinutha Mallya of Publishing Next said, "A second-generation publisher-bookseller, he has expanded the field of Marathi books and ushered Mehta Publishing into the digital age. He has carefully observed global changes in publishing and enthusiastically contributed to discussions on Indian publishing and its future. To us at Publishing Next, he was a supportive friend and a spirited cheerleader.
In an interview with All about book publishing in February 2020, Mehta said, "Our fiction titles outsell other genres. For original Marathi books, we consider book sales over 3000 in a year as bestsellers. And thereafter, book sales are gaining momentum. Some of our Indian bestsellers include yayati by VS Khandekar (4 lakh+ copies), Swami by Ranjit Desai (three lakh+ copies), Vapurza by VP Kale (5 lakh+ copies), Sambhaji by Vishwas Patil (1 lakh+ copies) and zombie by Anad Yadav (over 75,000 copies).
Regarding the market, in the same interview, Mehta said: "The domestic market is definitely expanding. The export market is slow and mainly in the form of e-books, but due to the POD, we expect the export market to grow in the future. The number of book distributors is decreasing but there is a clear increase in online booksellers. Currently, sales are coming more from the retail space than from online channels, but online channel sales are also growing. The supply of booksellers is also increasing. The need for time is that individual publishers should have a chain of bookstores or 4-5 publishers should collectively set up bookstores even in taluka places.
(Courtesy of agencies)
/news/pune-publisher-sunil-mehta-dies-at-56-55603
Pune editor Sunil Mehta dies aged 56

https://www.printweek.in/Utils/ImageResizer.ashx?n=http://img.haymarketsac.in/printweek/c0bbc6c0-343b-4d3d-962f-afed5d77a76b.jpg