Ricardo Zuniga named global sports editor for AP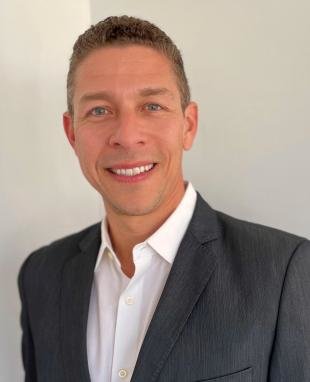 Nicole Meir | The Associated Press
In a note to staff, Managing Editor Julie Pace, Vice President and Head of Global News Gathering Paul Haven and Deputy Head of News Gathering Michael Giarrusso announced a key appointment:
"We are thrilled to announce our next Global Sports Editor: Ricardo Zuniga, who joins the AP from ESPN, where he serves as Deputy Director for the Americas.
"Ricardo brings a unique set of experiences to this key leadership role, having worked at both AP Sports and our largest sports client. During his four years at ESPN, Ricardo has covered everything from breaking news to big events to long-form video that appeals to a global audience of dedicated fans and non-sporting followers alike. He understands metrics and how the biggest sports stories are often off the playing field, intersecting with politics, entertainment, race and culture, and we look forward to him bringing that experience to AP at the helm of this important team.
"Prior to joining ESPN, Ricardo spent 20 years at AP in Latin America and the United States, where he led our Spanish and Latin American sports coverage. He was a key presence at World Cups and the Olympics, and he led our collaboration with the news teams. He is a creative and engaging news leader who believes deeply in AP's ability to set the news agenda, in sports and beyond.
"This is a particularly exciting time for AP Sports, a coverage area that is at the heart of our digital transition and increased focus on audience development, both for our customers and on our own platforms. There are few AP brands bigger than Sports, and we look forward to Ricardo and the team building on the success we've already had in innovation and digital presentation.
"Please join us in welcoming Ricardo to the AP family. He begins May 2."