Six Essential Retention Strategies You Need to Know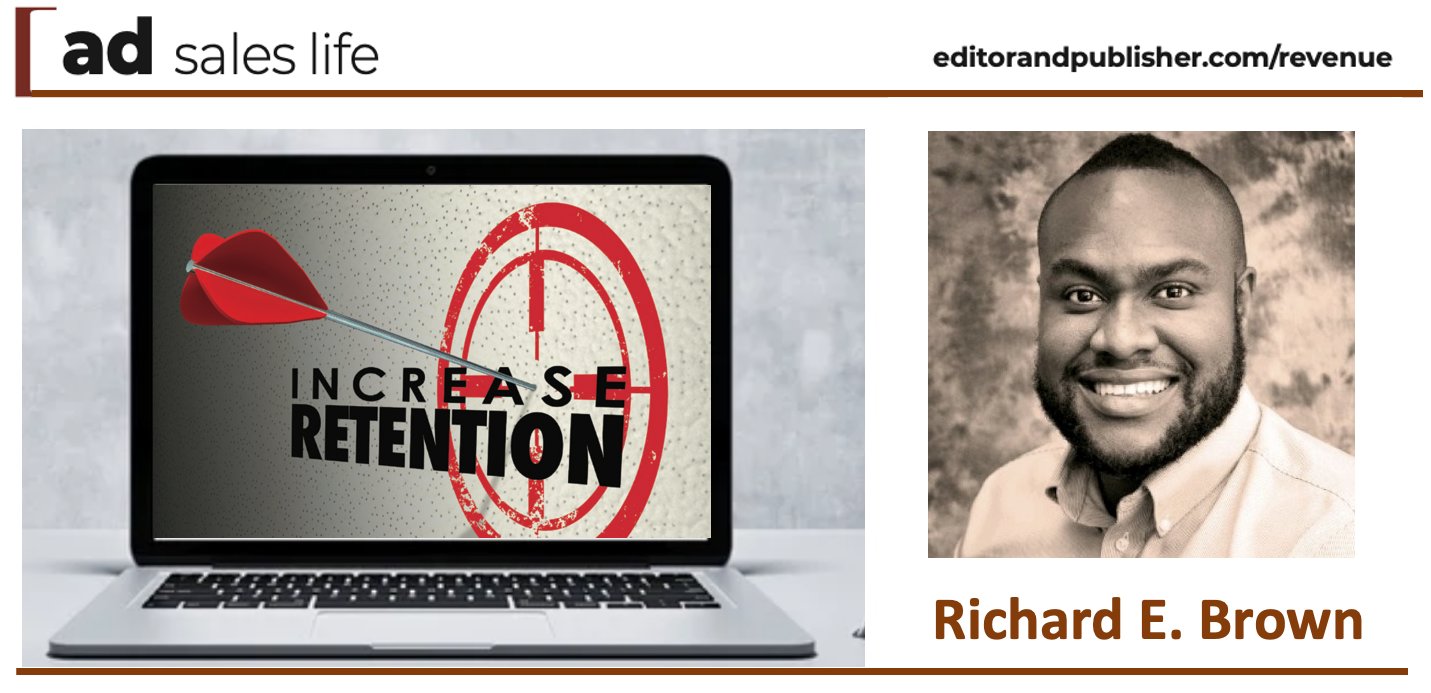 Richard E. Brown | for editor and editor
Retaining advertisers and subscribers is complex. An understatement, I know. But, while perhaps already inherent, the efforts and strategies behind retention efforts have become a crucial focal point for many organizations in recent times.
In theory, retention is the art and science of measuring short-term and long-term effectiveness in retaining new and repeat customers on an ongoing basis. The difficulty, however, is that in-app retention tactics typically involve a high degree of sophistication, pricing strategy, data reviews, marketing communication, and a keen sense of logistics. Retention can also be disrupted by changes in organizational direction, random anomalies, product adjustments and, unfortunately, even natural disasters. If left unaddressed, these difficulties could lead to stagnant or even negative trends.
Therefore, any retention strategy requires a concerted effort that must be leveraged in synergy with your organization's overall growth plan.
If you need help, here are six things I discovered that are critical to the immediate and future sustainability of your advertiser or subscriber base retention.
You need to understand that retention is about constantly challenging the status quo and percentages by continually adjusting and adapting methods to increase retention. However, this requires a specific mindset that combines data, marketing and commercial acumen. Assessing available data helps identify retention gaps and guides your marketing and communications strategy. Therefore, you must have the skills to evaluate data and configure communication techniques to affect predetermined outcomes while maintaining a perpetual and healthy quest to improve overall retention percentages.
Commit to continually improving your product or services to fit your base, which aids retention overall. Your advertisers or subscribers will do recurring business with you IF you are easy to do business with, your perceived value outweighs the cost, your deliverables are high quality and practical, and your processes are accommodating and simple. Conduct surveys, gain insights, take advantage of industry trends, and shape your future by being customer-centric.
Data is your bow and communication is your arrow. I can't stress enough the need for robust data engineering to help your organization understand who and where your advertiser or subscriber audience is, when they interact, how and what they interact with, and why they retain or ultimately cancel. You need to continuously leverage qualitative data to understand retention at every aspect of your customer lifecycle and ask questions that should lead to actionable communications initiatives to impact the bottom line. Additionally, data-driven communication and retention marketing techniques should exemplify empathy and encapsulate your commitment to improving the quality of life of your advertisers or subscribers.
Focus on ALL parts of your advertiser or subscriber lifecycle. This is the culmination of virtually any engagement points you have, including onboarding, re-engaging, grace, monetary transactions, undoes, or saves. Customer acquisition is complicated enough, so you want to make sure that every aspect of your retention funnel is solid, functional, and effective in every way possible. Know the exit points of all your product or service mediums and ensure that you have calibrated your communication paths from re-engagement to all potential exits. Additionally, consider your first 60 days after acquiring a new advertiser or subscriber as critical to long-term sustainability and retention. Keep it simple, make an impression with immediate and successful deliverables, communicate your value benefits, and build trust by engaging consistently. Illustrate that your products and services effectively enrich the lives of your advertisers or subscribers throughout your customer lifecycle to reduce churn and increase overall retention.
Focus on immediate gains to help you in your long-term endeavors. Retention involves lots of testing to see which tactics affect percentage movement. Additionally, you want to monitor and compare the impacts of the retention project against planned data. Retention is an area of ​​activity where, if neglected, you will inevitably feel the impact, so consistently use techniques that generate immediate results. Additionally, you need to agree on short-term and long-term metrics that help identify trends for the future as an organization. Then scale with those metrics and continuously repackage your data to better understand, engage, and communicate with the right audience with the right message at the right time to improve your retention.
Your payment retention strategy MUST be exceptional. As service or pricing organization plans change, you will need to ensure that payment and transaction processes are effortless, tactful, and efficient in retention. Ensure all payment processing providers are compliant, operated and optimized for all communication touchpoints, including grace periods where applicable.
Loyalty is about regaining the trust that your brand promises to deliver in the context of perceived customer value every recurring day, week, month and year. If highlighted, it can lead to exponential growth opportunities for your advertiser or subscriber base and a phenomenal impact on your bottom line. Understand the mindset, develop your product, and leverage data to craft a winning retention strategy that helps propel your organization toward its growth goals.
Richard E. Brown is a News Media Alliance Rising Star recipient, former director of renewals and digital sales strategy at LPi, and former director of digital sales and operations for the Milwaukee Journal Sentinel. He most recently served as head of digital churn for Gannett | USA TODAY NETWORK and is now Senior Director of Retention for The Daily Beast.