Take care of your elephant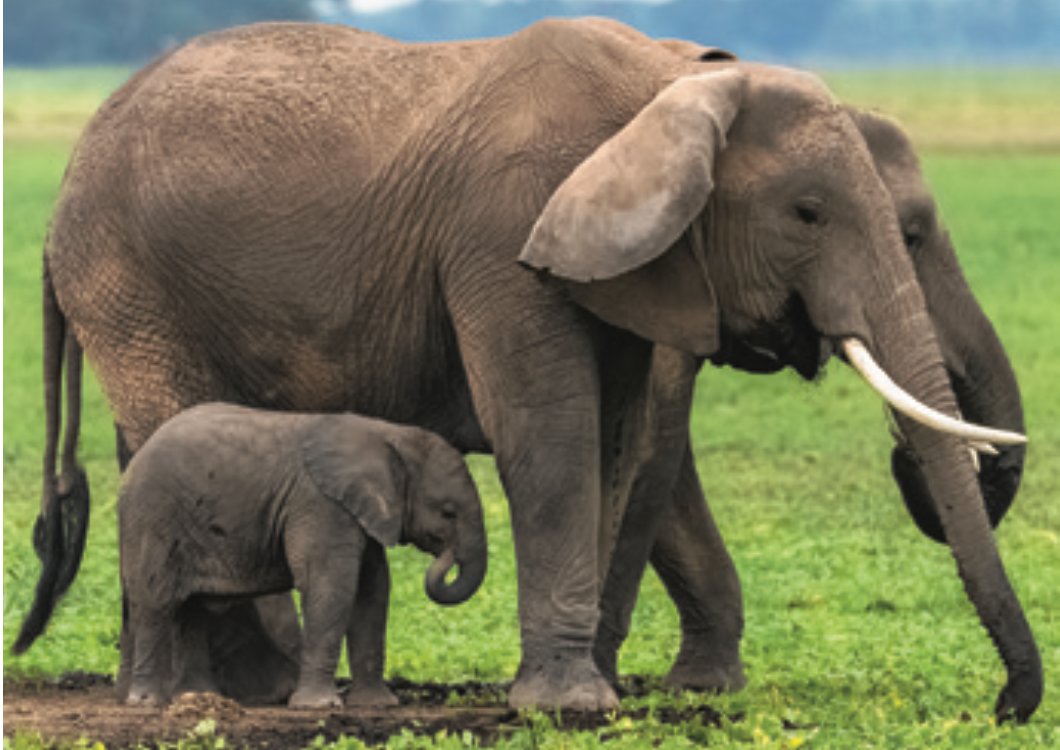 Richard E. Brown | for editor and editor
Take care of your elephant. I've said it a lot lately. This is my strange analogy for communicating the importance of simultaneously focusing on the details and the overall health, growth, and direction of your business goals.
For reference, it is important to note that an elephant has an extremely slim chance of survival in the wild without its trunk. An elephant needs to consume hundreds of pounds of food every day, but this becomes nearly impossible if its trunk is injured or paralyzed. Conversely, suppose you don't take a step back and monitor the elephant's general health (weight, hooves, tusks, eyes). You cannot correlate an elephant's malnutrition with its inability to feed itself due to its trunk. Likewise, as a sales manager, it's essential that you simplify, understand, and monitor basic metrics to illustrate the relationship between your specific strategies and initiatives and the overall performance, goal achievement, and financial health of your business. service – the trunk and the elephant.
As a sales leader, an important skill to develop is the ability to take complex logistics, behaviors and reporting and simplify them to predict and project the overall health of your organization. This skill usually starts with financial reports because they tell the fastest and most direct story alongside goal achievement and history. Also, find out any other activity-based initiatives, dimensions, or reports that potentially generate net revenue or impact financial reporting to deduct additional connections.
The objective is to synthesize these reports, to focus on the driving indicators of the activity and to harmonize the data over periods of time. The ultimate goal is to quickly draw accurate conclusions about the immediate and long-term effects of your current initiatives and the strategies you need to implement that will affect the future. Synchronize and simplify daily, weekly, and monthly reporting volumes and condense them into a few weekly measurable KPIs that can serve as more accurate indicators of sales, revenue, and overall financial health.
Please note that this is different from weekly financial statements or projection requests. For application, begin to identify the tangible measures available and make comparisons over time. For example, what is the average total sales volume of your ad sellers by week, month, and quarter? Is this your average ad size or average ad price? What is your department's total in average weekly sales? What is your average advertiser retention rate and how has that percentage increased or decreased over time? Then illustrate some of these data points in a line graph and overlay the measurable variables. Has your weekly average sales total by service decreased while your average ad size has increased? Has your average ad seller production increased, but your ongoing advertiser retention rate decreased? Your elephant may "look" healthy today, but do the indicators suggest that your next trimester(s) may not be as promising?
If so, this type of analysis should help you make decisions and understand the details of your initiatives – the trunk. If your elephant seems to be getting thinner, this type of structured report should help you understand that he's not getting enough food. That said, what specific metrics are you going to hold your sales managers accountable to in dealing with any current or potential declines? How will you measure this success? The good news is that once you have these kinds of reports, you can balance your focus seamlessly and counter potential performance valleys more effectively.
I always thought that sophistication was about making the complicated simple. Monitoring and projecting the overall health of your service is essential in an ever-changing data-driven sales environment. Stay consistent, be proactive, and simultaneously oversee your details and service goals. Your elephant will thank you!
Richard E. Brown is a News Media Alliance Rising Star recipient, former director of renewals and digital sales strategy at LPi, and former director of operations and digital sales at the Milwaukee Journal Sentinel. He is currently Head of Digital Subscriber Churn for Gannett | USA TODAY NETWORK.