Team17 Group Acquires German Developer/Publisher Astragon Entertainment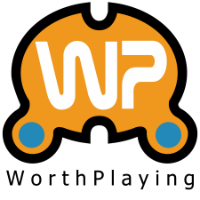 Team17 Group acquired astrago Entertainment GmbH for an initial cash consideration payable of €75m (£63m), with additional consideration of up to €25m (£20m).
The acquisition of tarragon is in line with the Group's existing growth strategy and, in the opinion of the directors of the Company, should bring a number of benefits to the Group, in particular:
Active Team17 enter a new and complementary category of simulation games, further enhancing Team17the position of as a provider of entertainment games for a wider audience.
Brings a strong catalog of franchises and evergreen intellectual property with over 20 games developed over the last 10 years and a strong pipeline of products in development.
Supported by Team17′Through its strategic partnerships, combined with consistent growth and go-to-market experience, astragon has the potential to build on its existing foundations and accelerate its current growth trajectory to realize its ambition to become the world's leading brand of simulation portfolio for games.
Acquisition is accelerating Team17′The Group believes that the demand for this type of non-violent and cooperative entertainment games has accelerated due to the COVID-19 pandemic.
The acquisition brings a team of talented specialists to Team17, which will continue to operate and function as an independent vertical within the larger group while providing opportunities for cross-collaboration given their focus on creating and publishing games in their respective genres/areas.
The combination of the two Team17 and tarragon creates exciting business opportunities with a number of brands from other industries and media partners.
"Team17 is the perfect home for astragon Entertainment GmbH as we enter this exciting new chapter. From day one, we felt that Team17 shares the same vision for our games and understands our target group. Our goal is to become the brand number one in "working" simulation games. Collaborating with Team17 will allow and help astragon evolve and focus on this strategy. We look forward to the possibilities that open up working with what we believe to be an excellent partner to achieve our ambitions," commented astragon entertainment CEO Julia Pfiffer and Tim Schmitz.

"We are thrilled to welcome the astragon team to Team17, and believe we are partnering with one of the leading experts in the field of simulation games. They have decades of experience creating and publishing of games, have built an exceptional and very dedicated community and have developed an exceptional portfolio of intellectual property in this genre.At Team17, we have always strived to create, develop and publish excellent content for the widest possible audience. the addition of StoryToys and the expansion of our games label, which includes the recently acquired US-based "The Label" and now astragon, we have significantly broadened Team17's appeal to the broadest spectrum of gamers, spanning multiple genders and age groups. We look forward to working closely with astragon co-CEOs, Julia and Tim, and their entire team, who share our ambitions to grow the their own IP titles on the path to developing a leading global simulation portfolio brand within the Team17 family," said Team17 CEO Debbie Bestwick.
tarragon is profitable and has demonstrated consistent earnings growth of 45% CAGR of EBITDA from 2017A to 2020A, driven by strong organic revenue growth of 18% CAGR from 2017A to 2020A, which was generated from sources diversified revenues thanks to its expertise in development, publishing and licensing. The audited results show tarragon generated c. €26 million in revenue and €5.7 million in EBITDA for the year ended December 31, 2020 and had audited net assets of approximately €13.8 million as of December 31, 2020 .