The Bookseller – News – Boldwood wins Publisher of the Year at IPG Awards, as Bloomsbury scores a hat-trick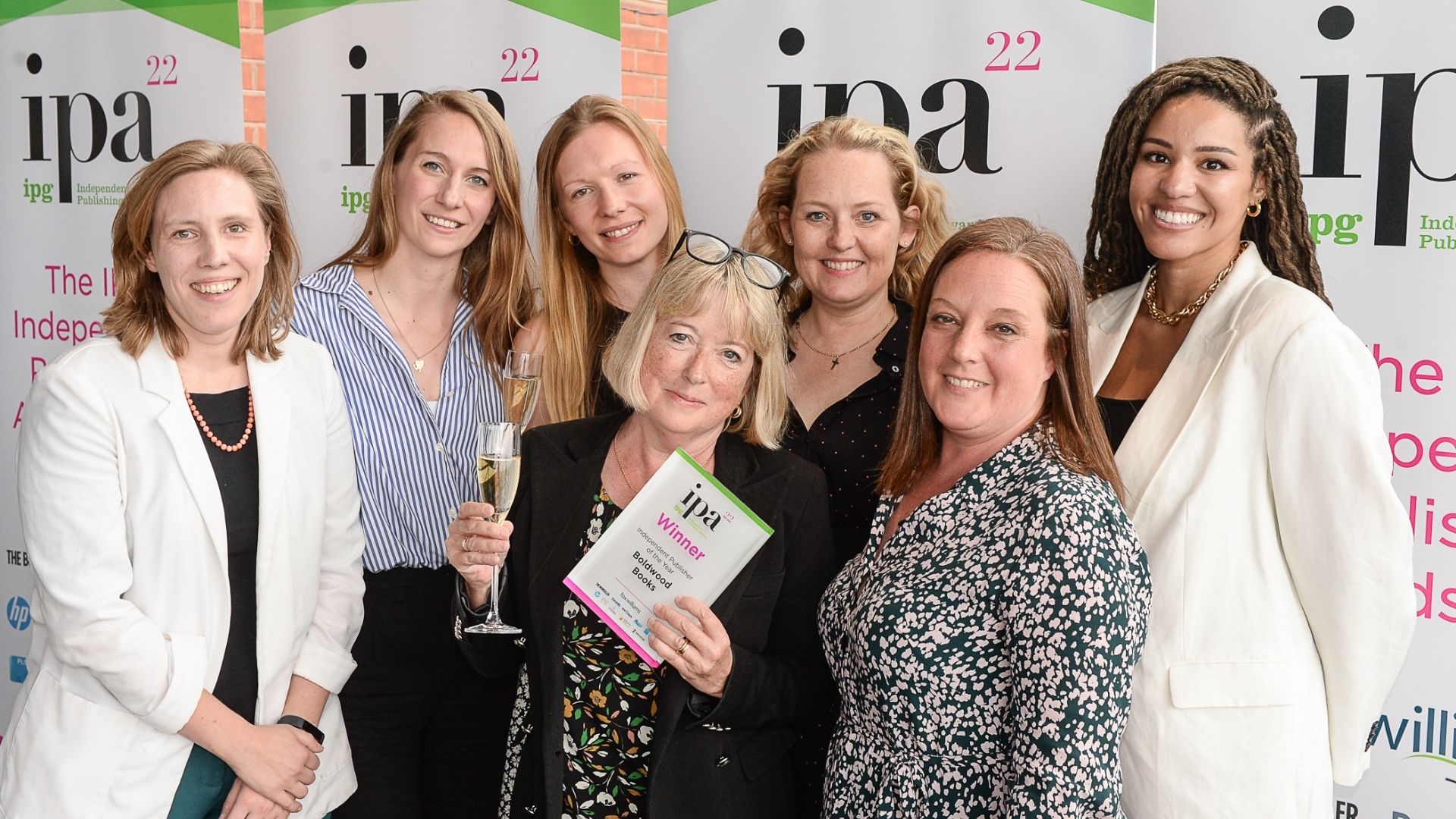 Boldwood Books won the flagship Fox Williams Independent Publisher of the Year award and a second prize at the Independent Publishers Guild Awards, while Bloomsbury received three awards.
Boldwood Books, the independent adult fiction publisher launched by Amanda Ridout just three years ago, won top prize in addition to Paperback Shop Trade Publisher of the Year, as judges applauded its impact and growth "narcotics".
"It's superbly managed and future-proofed, and is clearly going to be a very important publisher," they said.
Accepting the award, Ridout said, "Thank you, thank you – it's an incredible moment – as everyone here knows, publishing is collaborating. I have so many people to thank. First of all, the brilliant Boldwood team, who are energetic, dedicated and fantastic To our 80 brilliant authors – I know, 80 [signed] in three years – which are not only fantastic but also a brilliant support network. And finally to industry. When you're just starting out, it's all about relying on your friends – thank you very much everyone. We are still very, very young, but we are very, very determined. Our corny slogan is 'publishing reinvented', but we've been true to that and will continue to do so.
Bloomsbury's accolades included the Alison Morrison Award for Diversity and Inclusiveness, the Westchester Education Services UK Education Publisher of the Year and the Bookseller Marketing Award, which was jointly awarded to Usborne Publishing.
New this year was the Zebralution Audio Award, which went to Nosy Crow, and the Virtusales Metadata Award, which went to Kogan Page. The Nick Robinson Newcomer Award was won by Swift Press, while last year's category winner Magic Cat Publishing won this year's Deanta International Award.
Sweet Cherry Publishing, a Leicester-based independent publisher which has been shortlisted for the award five times in a row, has been named Children's Publisher of the Year by Clays. PLS Academic and Professional Publisher of the Year was awarded to BAR Publishing, while IPG Specialist Consumer Publisher of the Year was won by Vertebrate Publishing.
Sweet Cherry editor Sanjee da Silva said: "The award is dedicated to the entire Sweet Cherry team – thank you to everyone, current and past team members – it's an award for courage. And the secret of our success is courage."
Quarto received the HP Sustainability Award for its new Ivy Kids brand, and digital delivery platform Glassboxx won the GBS Services to Independent Publishers award.
Rounding out the list is Unbound's Aliya Gulamani, who received the Ola Gotkowska Young Independent Editor Award.
"Thank you very much – congratulations to my fellow nominees, this is a great opportunity to recognize the work you do," she said. "Thank you to my team at Unbound – they made it possible for me to grow – and I want to say my condolences for Ola – he was such an amazing person – thank you Ola, for all the work you did".
The winners were chosen from a record field of 54 nominees, made up of 34 different companies and six individuals. They received their awards at a lunch ceremony at the OXO Tower Brasserie in London today (Wednesday April 27).
"This year's Independent Publishing Awards were our largest yet, and the level of nominations was phenomenal," said Bridget Shine, CEO of IPG. , which speak to the incredible resilience, innovation and diversity of IPG members. Independent publishing is thriving, and it's a great pleasure to celebrate the success of all the brilliant companies and people shortlisted for the awards."