The New York Times: Newsroom Audio's expanding management team
Paula Szuchman | The New York Times
Each year, "The Daily" team of producers and editors reach new heights of journalistic ambition and accomplishment, cementing the show's role as the most urgent and creative news podcast. from the country. Last year, "The Daily" took listeners to the front lines of the war in Ukraine and the fall of Afghanistan, inside controversial school board meetings and on COVID-testing lines. 19 several hours. Listeners took notice, tuning in in record numbers.
And now, I'm thrilled to announce another big step forward that will help take "The Daily" to even greater heights and provide even more support for our hugely talented team. Ben Calhoun, editor of "This American Life," will join the Times as executive producer of "The Daily." Ben will be the senior manager of 'The Daily's 50-person team. fairness and transparency.
Ben's career has prepared him incredibly well for this role. Since joining "This American Life" in 2010, he's reported, produced and edited some of the program's most memorable and decorated shows and stories. He led the reporting team behind the acclaimed "Harper High" episodes, which deeply examined gun violence in Chicago, and went on to win major audio industry awards. He told remarkable stories on a wide range of topics: from school board brawls to "artificial squid," to national politics and, earlier this year, a double episode on race and the police. In 2019, Ben served as editor of "This American Life" an hour dedicated to US immigration policy, which won the inaugural Pulitzer Prize for Audio Journalism.
Between 2014 and 2017, Ben left "This American Life" to serve as vice president of content and programming at Chicago's public radio station WBEZ. There, he oversaw all facets of the station's editorial operations. He led a dramatic restructuring and expansion of the newsroom, a reimagining of the station's talk shows, and a revamped and expanded podcast operation.
"I'm so excited to join 'The Daily'. I come to the show as a listener and so appreciate what the show's founders and staff have built," Ben said. Daily' is such a strong expression of the journalistic values ​​and spirit of creativity that made me want to be a journalist from the start. I look forward to standing side by side with everyone at the show and take on this role, to serve those same principles.I look forward to empowering the staff and newsroom members who contribute to the show, in any way possible.
"What is unusual about Ben is that in addition to his excellent radio editing skills, he is an excellent manager. Much better than most," says Ira Glass. "On our show and during his years leading WBEZ, the people under him felt supported and heard, and they grew under his empathetic and thoughtful approach. Major publishers are rare, but major publishers/managers even rarer. I bite my lip when he leaves but, of course, I wish Ben the best in his new job.
Ben will report to me and begin his new role on May 31.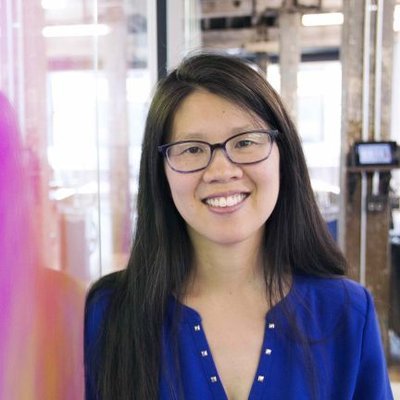 Lisa Chow
Its key partner will of course be Lisa Chow, who ably ran "The Daily" for the past year. Ben's arrival will allow Lisa to concentrate on directing the editorial work of 'The Daily', where we all know she is extremely talented. As editor of "The Daily", she will continue to help set editorial standards, manage coverage and reporting, edit corporate and fast-moving stories, and work with producers and editors. to continually refine the work.
Lisa has built a formidable management team around her, including Alex Young, Paige Cowett and Mike Benoist, adding invaluable support and firepower to our editorial ambitions. She brought in a second host at Sabrina Tavernise who started running – sprinting, really – and has already increased our capacity considerably. Lisa oversaw coverage of the end of one war and the start of another, created a culture of accountability, fairness and work-life balance, and still managed to be the editor. that everyone wants the chance to work with.
Lisa has a long experience in audio journalism, as a reporter, host and editor. She's skeptical, rigorous, and dedicated to making sure stories are the best versions of themselves. She came to The Times in 2019 after working for nearly two decades as a reporter, starting with small newspapers in New Hampshire and Massachusetts, then moving into audio as a business reporter at the WNYC and " Planet Money". Lisa won a Gerald Loeb Award for a seven-part "Start Up" investigation into controversial American Apparel founder Dov Charney.
"Editing 'The Daily' is one of the most rewarding jobs I've ever had because it allows me to do so much," Lisa said. "Working with an incredible team of producers, animators and journalists, figuring out how to tell a story with nuance and empathy, and doing it every day, on the biggest stories of the day."
"Lisa has dramatically improved every episode of the show she's touched, in ways big and small, but it doesn't begin to capture what makes her so special," said 'The Daily' co-host Michael Barbaros. "Her secret sauce is boundless curiosity, a deep commitment to fairness and a love of nuance. This has made her a powerful editor of 'The Daily'.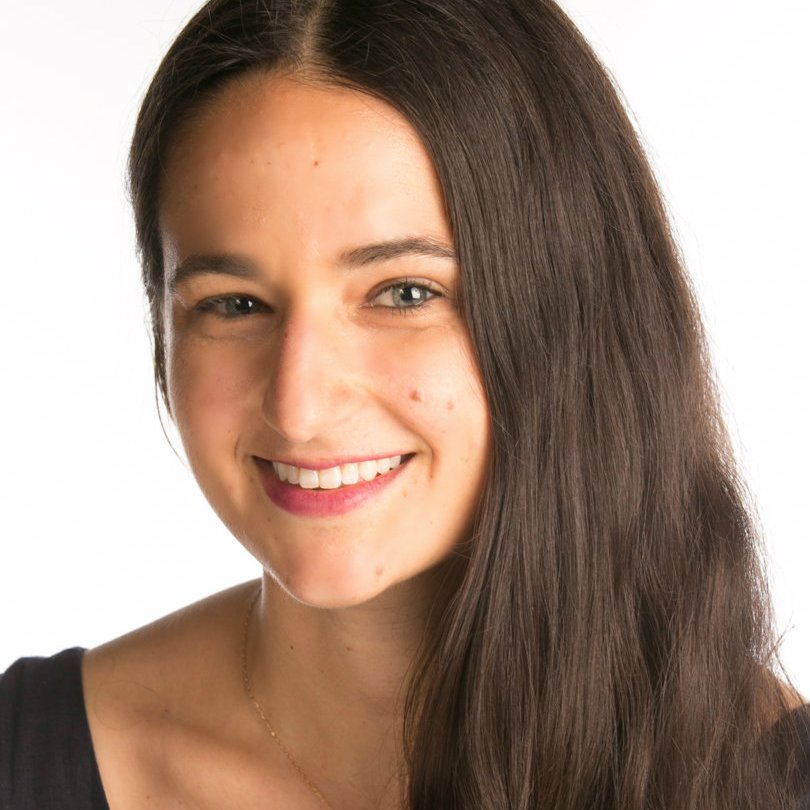 Lisa Tobin
With Ben and Lisa Chow in place to drive "The Daily" forward, Lisa Tobin will focus on building the larger world of newsroom audio. She will continue to tackle the biggest storylines of the day, while helping to set up new series, shows and programming and working more closely with journalists in the newsroom and around the world. We've already announced two new shows she will oversee, along with reporters Astead Herndon and Kevin Roose.
Lisa was brought in to build the audio team for The Times and served as the chief architect of "The Daily". She oversaw every episode of the show through the Trump era and developed a storytelling approach to current affairs that captivated millions and spawned dozens of imitators. At the same time, she helped build an exceptional audio team, generated ambitious reporting projects like "The Battle for Europe", "The Field" and "Odessa", and launched series like "1619", " Jungle Prince", "Still Treatment" and "The Last".
"This team started with the question, 'What should the New York Times look like?' The Daily was an important and powerful first response to this. But we have long understood how many opportunities there are in this extraordinary newsroom," Lisa said. "Five years later, I'm incredibly thrilled to be able to answer that question in all sorts of new ways – and to provide new avenues for journalists and producers in this newsroom to tell the most important stories of our time by sound."
As she considers new collaborations beyond "The Daily", Lisa will be a key contact between the audio team and the rest of the newsroom – reporters, bureaus, as well as corporate and head editors. of mast.
"Lisa is one of the most creative writers to enter our newsroom. She created something enduring, something that has come to define the modern New York Times," said editor Dean Baquet. .
Journalists across the newsroom have benefited from working with Lisa. "Lisa's instincts are second to none, which makes her an extraordinary sounding board for reporting and reporting. I walk away from every clearer conversation about what really rocks a story," said National Editor Jia Lynn Yang.
Lisa will also help Sam Dolnick and Julie Snyder build a bridge to Serial Productions as Julie's team ramps up production and collaborations with Times reporters.
Please join me in congratulating Ben, Lisa and Lisa.