The Oregonian Hosts Wellness News Experience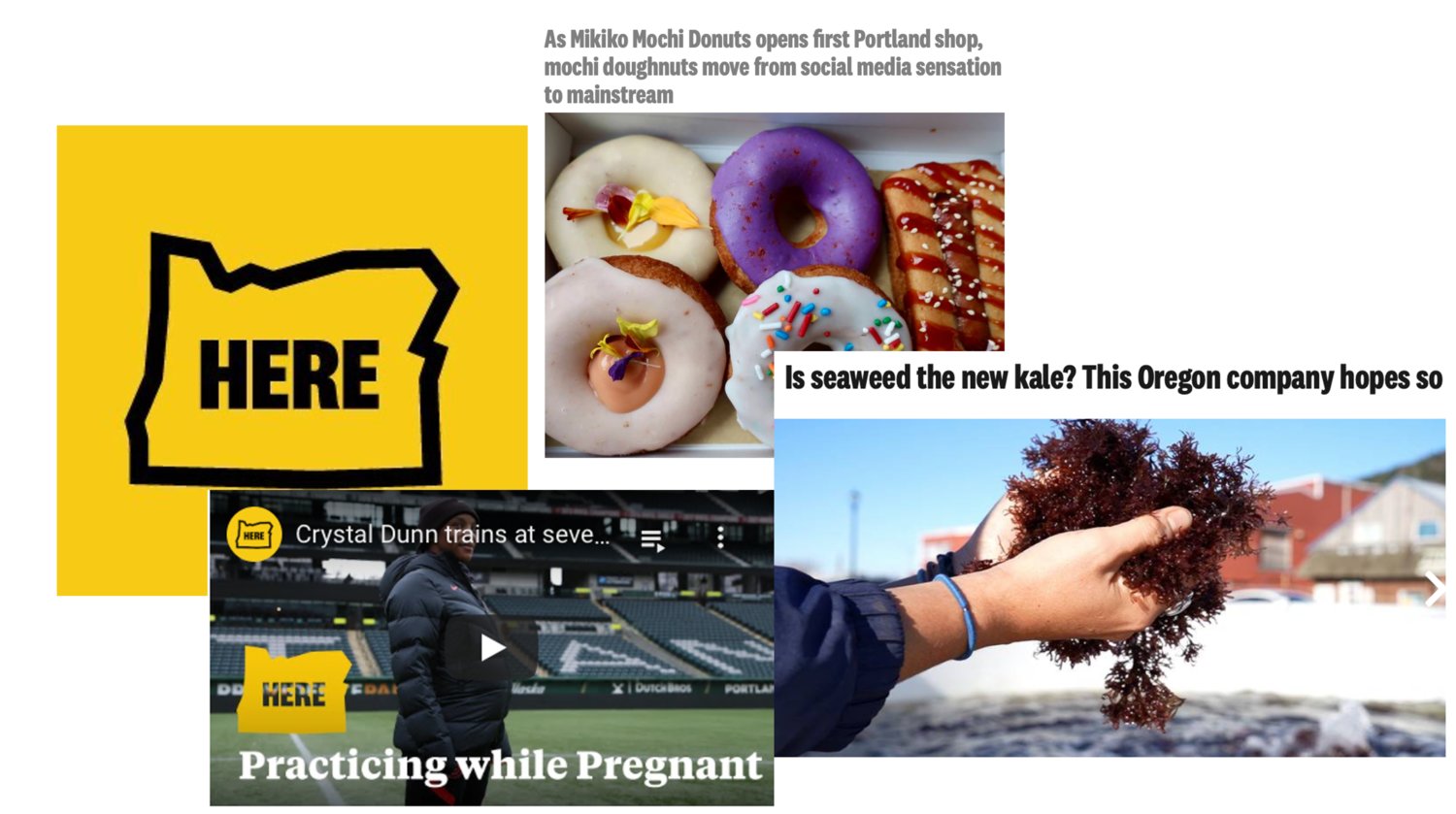 Gretchen A. Peck | for editor and editor
Everywhere you look there is bad news: political division, poverty and pandemic, climate catastrophe and supply chain issues, and worst of all, war. The Oregonian's Portland newsroom is keenly aware of the importance of these serious stories and is committed to telling them, but they are also aware that readers may experience news fatigue and feel particularly disconnected from their communities due to the COVID-19 pandemic. lingers. This winter seemed like the perfect time to reconnect and reconnect with Oregon's remarkable people and the state's best features – the mission behind ThisisOregon.com.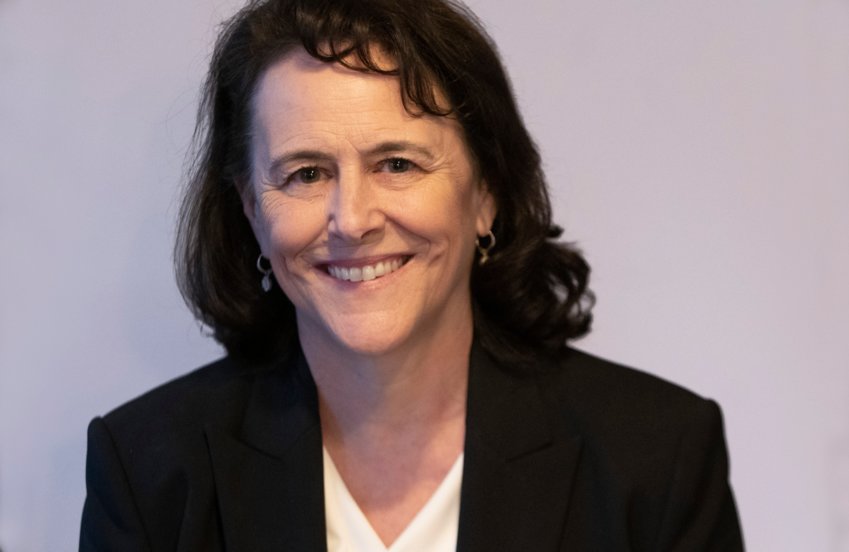 Therese Bottomly, Managing Editor and Vice President of Content, The Oregonian and Oregonian Media Group
The HereisOregon.com seed was planted years before the pandemic, said Therese Bottomly, editor and vice president of the Oregonian Media Group. Former editor Mark Katches ran the newsroom then. "We were learning from our sister site, AL.com, which is also part of Advanced Local. They have several newspapers in Alabama, and they've had great success with a few social brands. One is called 'This is Alabama' and the other is 'It's a Southern Thing,' which is a humor site, and people really liked it," she recalls. "(Mark Katches) said, 'Let's take a page out of their book and celebrate Oregon a little bit,'" she recalled.
Katches moved to the Tampa Bay Times in 2018, and Bottomly was named to her current position. "When I was named editor-in-chief in September 2018, I wanted to be known for three things: a strong daily newspaper, surveillance journalism that makes a difference, and a celebration of where we live," Bottomly said. Then the pandemic subsided and the idea was put on the back burner until the summer of 2021, when Oregonian President John Maher and Bottomly revived the project.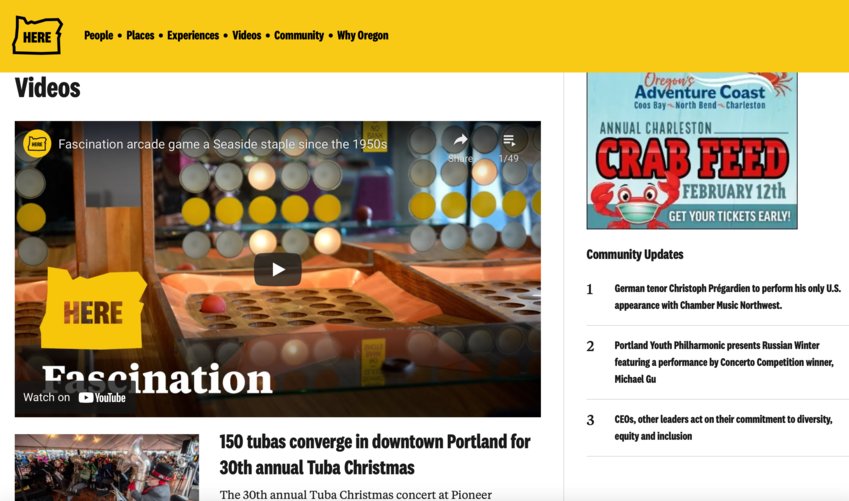 HereisOregon.com debuted in late 2021. A good news companion to The Oregonian and OregonLive.com, the site features inspiring stories from across the state.
Content would be curated from stories already done by the Newsroom – stories about travel, food, Oregon's outdoor lifestyle and human interest stories. Samantha Swindler, a reporter and visual reporter at the Oregonian, took the project under her wing, and HereisOregon.com debuted in late 2021.
As with any site or social media presence, the success of the launch will largely depend on the resources and attention the medium devotes to it. Bottomly recalls starting a Facebook group during the pandemic, which was meant to be a "virtual cafe," where members could also share information and good news. But the group fizzled without moderation, she reported.
One of the news editor's goals for HereisOregon.com is that its content – ​​text, photography, audio and video – be engaging and worth sharing.
The site is packed with great news about the people and delights of Oregon — the mountains and coastline, the culinary and craft beer scene, the entrepreneurial spirit of its business community, and much more. The site is decidedly policy-free.
Bottomly pointed to a recent story as a perfect example of the types of wellness content they seek to publish. Swindler wrote about Gresham, an Oregon town with a main street lined with mom-and-pop shops. Their owners find it difficult to go out for errands or have coffee and lunch while tending to their window displays. Todd Kirnan, a local celebrity with autism, came to their rescue. Kirnan, an always cheerful and enterprising guy, provides food for business owners. He is so loved that the city nicknamed him "Mr. Gresham." He loves the job and they love him," Bottomly said. "They love him so much they raised money and set up a bronze statue of him."
When asked why it was important to create a unique URL, separate from the newspaper's website, she explained that it was about an experience for the reader, to create an environment of "positive and happy news ". "Some people will want to hang out there, and frankly, some advertisers might want to be there too," she said.
Bottomly's colleague, Amy Lewin, is vice president of brand and strategic partnerships. Asked how advertisers respond to the site's mission, she explained in an email: "The value of contributing brand messages and stories with Here is Oregon is both exclusive and inclusive of the products. digital and print ads that we offer to advertisers at The Oregonian and OregonLive.com. For this reason, many advertisers find the opportunity to share great brand stories alongside content from our team. … Others see the advantage of extending the reach of their presence to a wider audience. Lewin noted that since comScore's last audit, The Oregonian and OregonLive remain the top news source in the Pacific Northwest, averaging 9.5 million unique visitors per month.
They promoted the site to followers and on social media, including to 30,000 Facebook followers. Social media will continue to be key to the publisher's marketing strategy, as well as its audience. HereisOregon.com has a tagline, Bottomly noted: "Share the good." And that's precisely how the team hopes readers will interact with the site.
Karly Imus, Director of Audience at Oregonian Media Group, added, "Here is Oregon gives us a way to showcase this content through the website, but also to 'share the good' through social media channels. Growth has been phenomenal, especially on Instagram and TikTok. Over the past three months, we've grown our Instagram audience by over 50%. We added TikTok this year and are seeing rapid growth there too – over 1000% in a matter of weeks. »
The news publisher hopes the site will not only inform readers, but create a sense of community. "It's important to connect people, especially when so many people are isolated," Bottomly said. "There's a real need for that sense of connection and building people up rather than tearing them down."
The business model for the newspaper site, OregonLive.com, which launched about 18 months ago, continues to evolve. "We continued to build a digital consumption strategy, where more of our content is exclusive to subscribers. It's about 10% to 12% of the content right now," the publisher explained. But "Here Is Oregon" remains freely accessible – more good news for readers.
Gretchen A. Peck is editor-in-chief of Editor & Publisher. She has reported for E&P since 2010 and welcomes comments at [email protected]