Top 5 things an app publisher should know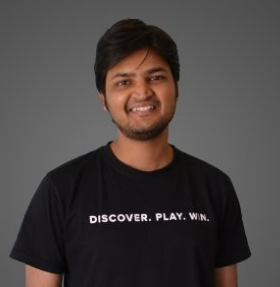 In the digitally driven world, apps dominate the landscape. From the alarms that wake us up in the morning, to our shopping, taxi bookings and OTT platforms for entertainment; Apps not only rule our smartphones, but also our lives! While creating an app can be a difficult journey, getting it to market and publishing it is a roller coaster ride. Various aspects and guidelines should be taken into account before taking the step of launching the application in the market.
The Ultimate Guide to App Monetization
From the purpose behind launching the app, pairing with the right demand partner, to adopting the right user acquisition and monetization strategies; the application publisher must take various parameters into account.
Once the app is released, the next important step is to market it effectively and generate revenue. Here we have enlisted the ultimate guide which will ensure that in-app marketing is streamlined and in-app ad revenue can be generated easily.
User acquisition
The manageability and success of any app lies in its user base and engagement. Therefore, it is imperative that once we release an app, we have the proper user acquisition strategies to create a highly growing and engaging user base for our app. There are two ways to achieve this goal: organic and paid.
Organic user acquisition by App Store Optimization (ASO)
ASO is an integral part of the app marketing and growth process. This approach helps to improve the app's visibility on the App Store, leading to an increase in downloads and user base. We must target the right keywords while respecting SEO rules. We must then integrate them into our communication; especially in application descriptions. This step will help us appear in relevant searches as well as high traffic searches on the App Store.
Adding to it, analyzing and learning the best practices adopted by the best apps in the respective category (competitive mapping) can be another viable way to acquire users organically. Additionally, A/B testing the look of the all store listing and creative screenshots are other ASO strategies that can improve the user acquisition process of the app.
Acquisition of paid users by Universal AppCampaigns
They are one of the effective and fast ways to acquire the right user base at optimal costs. UAC's paid model streamlines the app marketing process. This makes it easier to promote the app on Google properties including Search, Google Play, YouTube, Discover on Google Search, and the Google Display Network. Including only a few lines of text, considerable supply and resources, the rest of the process is optimized by Google's machine learning mechanism.
Usually, a hybrid approach is recommended. It is believed that a combination of organic and paid routes will help improve retention rates on the app.
Choose the right demand partner
To ensure our app marketing and bidding process is seamless, partnering with the right application partner is critical. The partner must match our business needs and must follow industry best practices. This is important as we would like to ensure that a fair and rich bidding ecosystem is created and available for our app to grow and thrive!
Conceptualize the right monetization strategies
The monetization of the application is indeed the ultimate goal of publishing the platform. It's now a requirement and actually helps create a fair and open advertising ecosystem. There has been a shift from cascading mediation to the bidding model. As a result, every impression has the opportunity to generate maximum revenue!
To maximize app revenue, the need for the best app monetization emerges to the fore. One of the main ways to achieve this is through the Google ad exchange which helps app publishers generate higher ad revenue by providing them with higher fill rates with premium application. It offers programmatic ad exchange or real-time bidding. According to eMarketer reports, Google has been the market leader in online advertising for over a decade. It is expected to take a 29% share of digital ad spend globally. Hence, Google Ad Exchange will be one of the financially viable and profitable strategies for app monetization.
Native ads are yet another feasible app monetization strategy. They combine well with the remaining content without disrupting user activity on the app. Hence, they lead to an increase in downloads, which significantly increases revenue.
Non-compliance with rules in applications
As an app publisher, it is essential that we ensure that policy violations are respected and addressed. Complying with privacy and GDPR policies before launching our app on app stores is essential to ensure the protection of users and their data. What should also be understood is that the respective app stores have their separate policies just like each country. Therefore, we have to make sure to follow the political guidelines taking into account all these aspects.
Programmatic Marketing
In simpler terms, programmatic marketing refers to the automation of app publishing marketing efforts. The concept works for the sole purpose of creating highly targeted and cutting-edge marketing content for specific target groups. It has become a new age marketing tool that leverages the power of technology, especially automation. It helps to conduct a real-time bidding process (buying and selling ads through real-time bidding) and has successfully replaced human negotiations and intelligence.
This strategy allows us to buy advertising inventory so that we can advertise to specific users with specific messages. The objective of this solution is to increase transparency and efficiency between the application publisher and the advertiser. Statista in its recent report points out that programmatic marketing is becoming an indispensable digital tool globally and that advertising spending will increase in the coming times!
Summary
Once we've released our app and all of the above strategies have been meticulously designed and implemented, the next logical step is to assess our progress. This is a critical step because it will allow us to measure the objectives initially set, the success of the strategies implemented and the results obtained. Measuring the objectives against the consequences with the measures that must be decided in advance will help us decide on the strategy to follow.
Monetizing an app once it's been released is nothing short of a roller coaster ride. It takes a lot of research, hard work, patience, legality, and technicalities. However, with the right demand partners and the right strategies in place, we can successfully achieve these goals!
END OF ARTICLE