VTDigger founder Anne Galloway steps down as executive director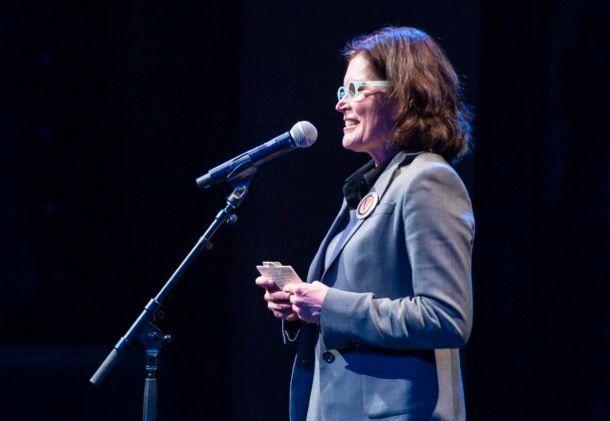 Anne Galloway. founder and editor of VTDigger, speaks before Democratic presidential candidate John Hickenlooper is interviewed by Jen Kimmich, co-founder of The Alchemist Brewery, at an event hosted by VTDigger at the Flynn Theater in Burlington on Saturday, March 23 2019. (Photo by Glenn Russell/VTDigger)
Board of Directors | Vermont Journalism Trust
This letter comes from the board of directors of the Vermont Journalism Trust, the parent organization of VTDigger. Read Anne Galloway's letter to readers here.
Anne Galloway, whose journalistic talent, entrepreneurial spirit and commitment to public service have made VTDigger an award-winning multimedia news and information website that has become a national nonprofit news model lucrative company, announced on Monday that she was leaving her position as executive director to pursue other creative pursuits. companies.
"It has been a privilege to lead this pioneering company with such a dedicated group of editors, reporters and business staff," Galloway said in a letter to the readers announcing her departure as executive director.
The Vermont Journalism Trust, which oversees VTDigger, has named editor-in-chief Jim Welch as interim executive director.