We are all family | Editor and publisher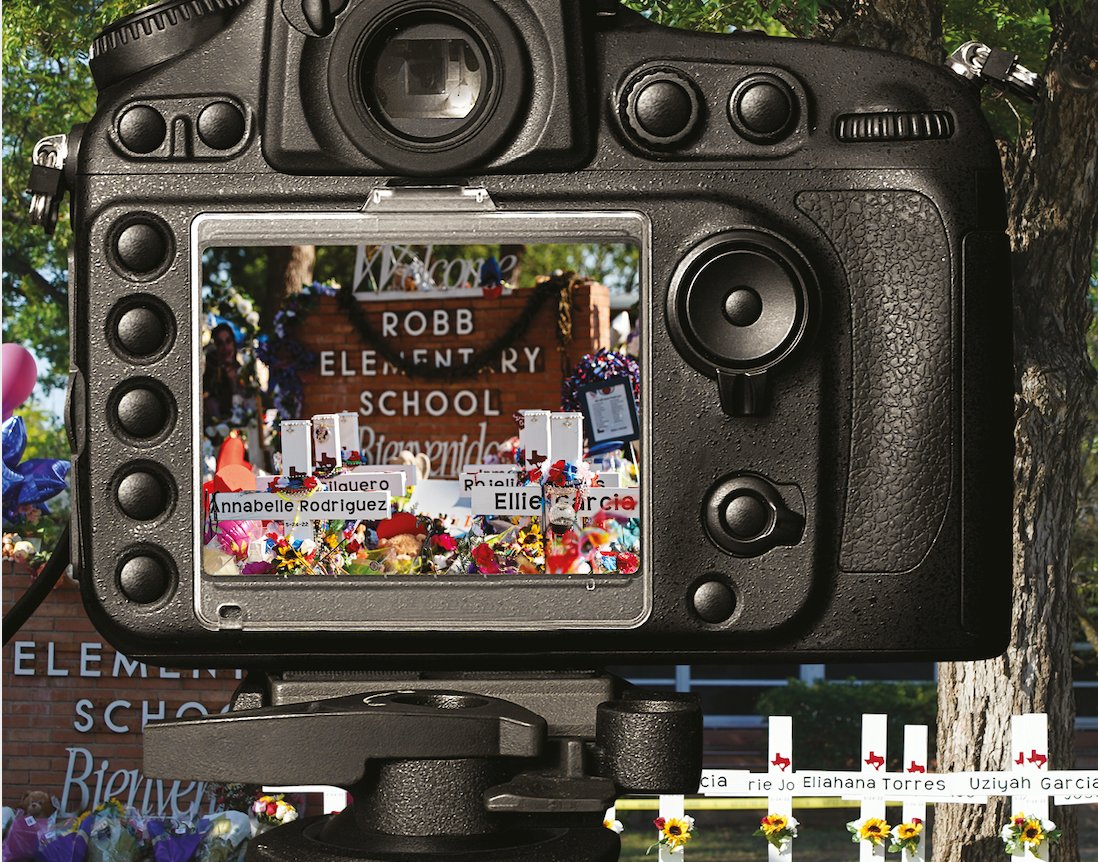 Robin Blinder | Editor and publisher
I don't know what I was doing on May 24, 2022, when I found out about the horrific Robb Elementary School massacre in Uvalde, Texas, but I can tell you my thoughts. My first thought, "Oh, no. Not yet," came with that sinking feeling of imagining — and failing — what families and community were going through. My second thought went whenever my daughter is returned home traumatized after enduring an active-shooter exercise at school Not all parents know the devastation of losing a child in a school shooting, but they know that their precious child (and every teacher) must enduring the stress of active shooting drills throughout each school year.The mere idea that this practice is mandatory in our country's schools casts a dark veil over our country.
Over the next two days, we here at E&P learned that a reporter from the Uvalde Leader-Times had lost a child in the school shooting. Without knowing Kimberly Mata-Rubio or anything about her, that fact brought this incident home. She is "one of us" and, by extension, her newsroom at the Leader-Times was part of our family. I started thinking about the different newsrooms in our industry, big and small. We constantly talk about the importance of local newsrooms covering the news in their communities, but what happens when that newsroom is covering a disaster the scale of the school shooting Uvalde, where the victims involved are young children, where disaster strikes in such a personal way? What happens when it comes to one of our small-market titles, where the publisher may also be the high school editor, reporter, and sports photographer, where members in the newsroom are like a family, sharing meals and watching the children grow? Does this newsroom have a plan if it happens there?
We had other editorial plans for this issue, but I knew it was a critical time for our country and our industry. When I reached out to Gretchen Peck and asked if she could move on from another assignment to tell this story, which seemed to go hand-in-hand with our article this month on journalism and mental health, she agreed.
Today's newsrooms must consider security like never before in history. Our journalists are often in dangerous and stressful situations just doing their job. Even the daily pressures of work can take a toll on mental health, but this conversation is especially important for newsrooms witnessing horrific crimes.
Our 'Reporting on…' series seeks to lift the curtain on what it is like to report on important and far-reaching issues and in times of crisis and examine the resources needed to cover them.
This month's article is more poignant because of the subject matter and the fact that it has affected one of our nation's newsrooms – members of our extended news family – in such a devastating and personal.
What we at E&P hope you take away from this is our concern for you and our desire to honor the heroic service you provide every day. Politics aside, we're all in this together – one big family.
Robin Blinder is E&P's associate editor and vice president of content. She has worked at E&P for two years. She can be contacted at [email protected]