When staff call for change, be responsive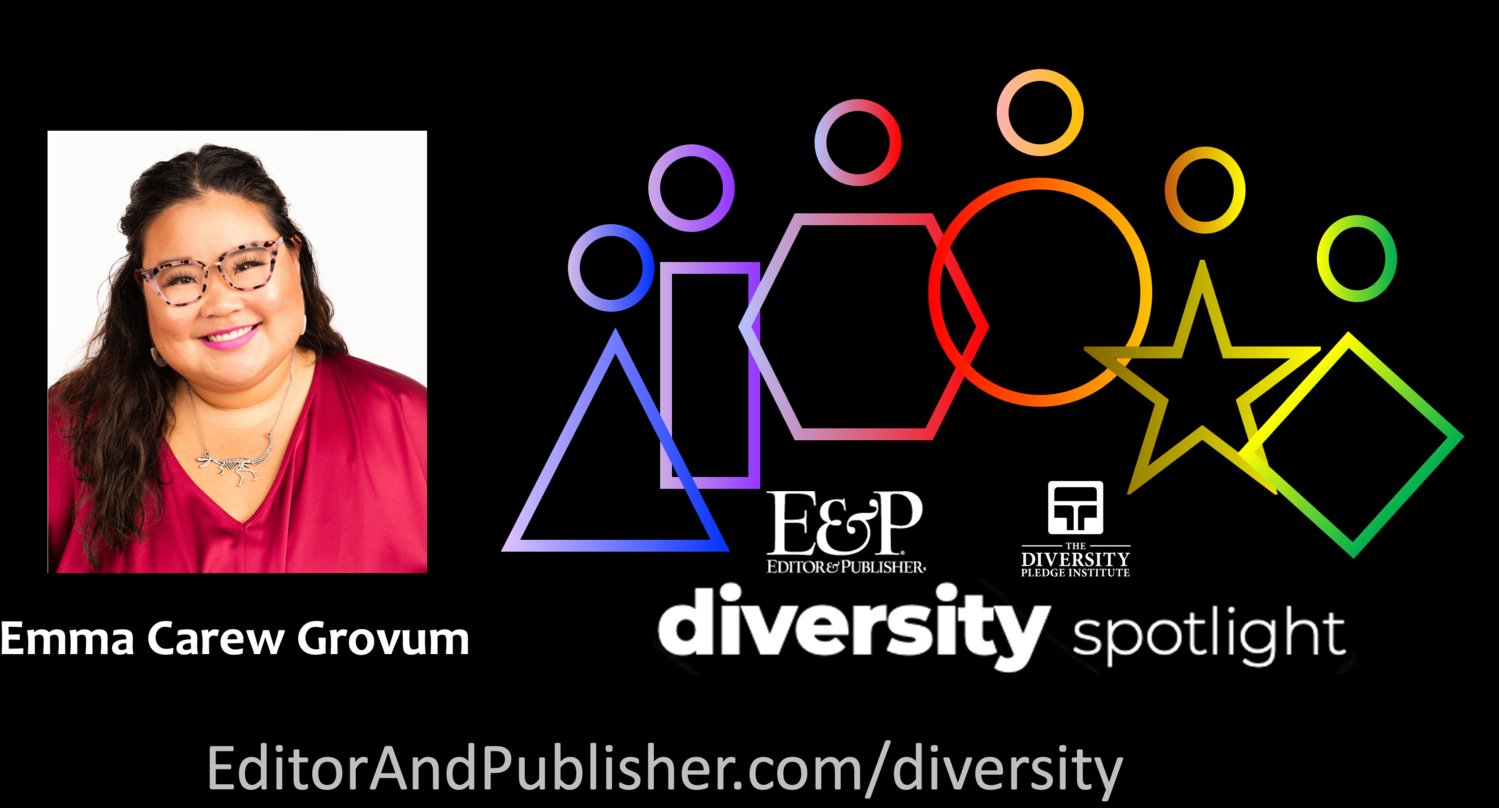 Emma Carew Grovum | for editor and editor
One of the biggest demands from newsrooms when it comes to diversity, equity, and inclusion (DEI) is that leaders take ownership of the wrong they have done or overseen. They also need to hold themselves accountable for future strategies and behaviors, and their editorial teams ask them to.
A strongly worded list of demands or letter of feedback can be a hard pill to swallow, but there are concrete steps any leader can take to address and recognize staff work on these topics. The goal is to make your newsroom a safer place for journalists from historically marginalized backgrounds, so they can do their best and most authentic work.
If members of your newsroom call out to you in this way, remember that it is probably not directed at you personally. So, take the emotions out of your reactions when you first ingest their criticism.
Second, try to save room for the trauma and pain that went into a document like this. If your newsroom staff feels strong enough to band together and collaborate on a list of recommendations, they have not come to this process lightly. If people have offered their trauma for your education, understand and respect where it comes from.
Then listen and digest.
If your staff came to you with a list of requests or a series of recommendations, it's time for you to dig deep and reflect on what you're learning. As you read and respond to the document, write down who you need to follow up with and who you need to talk to for more context.
It is extremely important for you, as a leader, to take responsibility for the direct damages you caused, as well as the indirect damages of which you were aware, complicit or otherwise supervised.
This is often the hardest part. We know that our organizations are not perfect, but we are often proud of the small victories we have achieved or the progress we are making. These letters and lists can remind leadership teams that while these wins look good on paper, they may not move people forward on the field.
You could organize a public meeting or a general meeting. You can email the staff or do both. But building trust is so important at this early stage, so being transparent and open is key.
Then prioritize and assign owners to new initiatives and ideas.
Once you've had a chance to really sit down with the recommendations and insights brought forward by your staff, it's time to apply what you've heard to how you're going to move forward. I hope your staff has given you some insight into what is most important to them in the short and long term. But we can't effect change alone, so it's important that you activate other leaders on your team when it comes to executing and implementing next steps and new ideas.
By the time you respond to staff, which again should be public and with plenty of time for questions, you should be prepared to announce certain things, such as:
Creating a DEI Slack or Teams channel where shared progress can be reported and celebrated on a weekly or bi-weekly basis;
The creation of a DEI working committee, comprising representatives of the management team and staff;
Immediate initiatives and who will own each one; and
A way for staff to provide input and be heard on proposed next steps.
Finally, none of these efforts really pay off if you're not transparent and open about accountability.
For each new initiative you assign and decide to move forward with, make sure everyone is clear on: what success looks like; what metrics you will use to measure progress; and how often you will report this progress to staff.
One of the greatest gifts you can give your staff during these challenging times is a way to access power dynamics differently.
Remember to put your ego and hurt feelings aside during this process. It's not about you. This is the best way to serve, protect and develop journalists of color and others from historically marginalized backgrounds within your organization. You are lucky to have co-collaborators raising their hands from the staff. Partner with them, share power with them, and work together to build a more inclusive future for your entire organization.
Emma Carew Grovum is the founder of Kimbap Media, a consultancy that solves issues at the intersection of audience, technology, and diversity, and the co-host of "Sincerely, Leaders of Color."