With healthy competition, readers are the winners | Editor column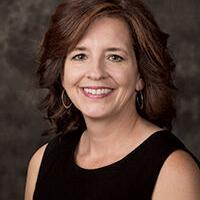 When my grown children Ben and Sam were young, they played basketball and baseball over the years. In fact, her husband Doug has coached several of these teams along the way. What I witnessed, and what Doug encountered in kids, was that most tried hard and were good sports both to win and to lose, especially if the coaches led by example. But good sportsmanship sometimes didn't extend to parents.
The stories we've all heard are true: parents arguing, confronting coaches and yelling at referees were not unique events in the season. Example: Sam, then in college, was on the basketball team wearing the white jerseys, playing against the blues, and Doug was a coach. Ben, a high school student, sat next to me in the stands, watching the game. Down on the bleachers was the mother of one of Sam's teammates, shouting instructions, and not in a helpful way.
Finally, exasperated by the way Sam and his white jersey teammates were playing, she yelled, "Hey white, how about no sucking!"
Ben looked at me wide-eyed and said derisively, "Oh my God, and she's a mom." A good lesson for Ben: unsportsmanlike conduct and just being a complete jerk crosses the genders.
I thought of this while reading FT Editor Beth Ewen's interview with Roger Dequina, an i9 Sports franchisee. The brand runs sports leagues for young people at the local level.
Prior to being with i9, he managed sports leagues and "most of my day was an altercation on a field because they were drinking. Or there's a problem over a 10U diamond, an argument between a parent and a coach.
One of the recurring themes of the i9 is its focus on cooperation rather than ultra-competitiveness, writes Beth. "Entering i9 Sports" was just different. The kids were having fun," she reports, telling Rojas.
The i9 Sports franchise feature is part of a larger editorial package we produce each March called the Zor Awards. Armed with financial metrics and other statistics, interviews with experts, and finally online voting, our editorial team chooses the top contender and two finalists across 10 industry segments. i9 was the top pick in the "For Kids" category, which includes franchise brands geared towards young people. So while teaching kids a positive attitude is part of the brand, our metrics indicate it's also a winner for franchise buyers.
You'll want to read the rest of the articles in our Zor Awards column which covers everything from chiropractic services to waste hauling. There is something for everyone.
Also in this issue, for those of you like me who need an introduction to Web3, you'll want to read Restaurant Editor Nick Upton's article explaining it all. And if you don't know what Web3 is, this article is especially for you. It looks like the franchise is experimenting with blockchain, NFTs, and Blingos. Should we get into the action?
We've got cover of a new brand that's helping us ward off Father Time and a martial arts concept whose private equity investment should give it a boost.
And do you monetize your customer data? We have an article explaining how to do it. (Did you know that the top 5% of customers will account for 30% of your sales?) Additionally, columnist Alicia Miller writes that your best salespeople are your current growing franchisees. Is your brand igniting or faltering?
As always, we're bringing you news, success stories and more this month – we've got it all. Although there is no contest, there should be, because I declare this number the winner.