Wordle JOINS The New York Times crossword app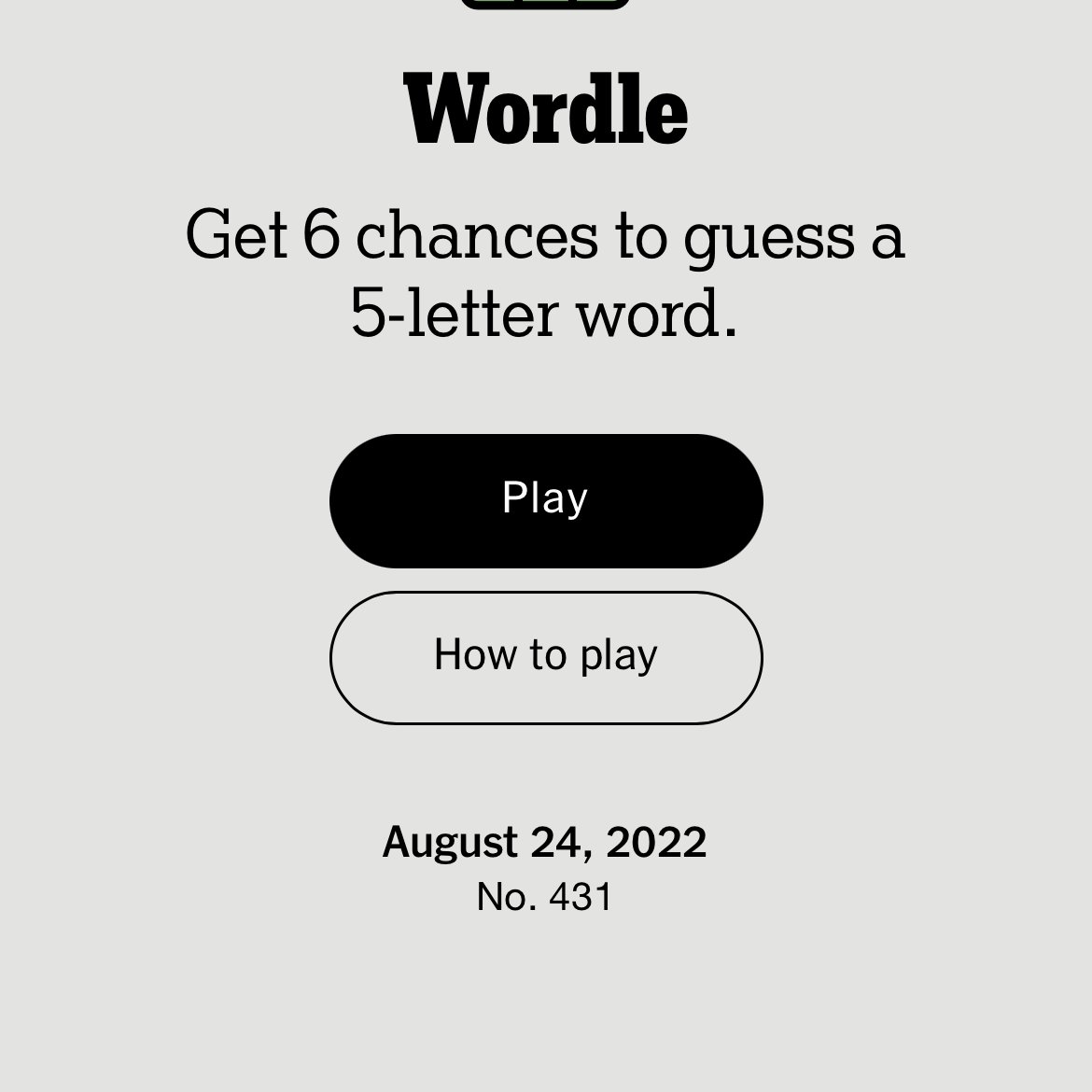 Press release | The New York Times
New York Times Games is thrilled to announce that solvers can now play Wordle on the New York Times Crossword app for iOS and Android devices. Players will also be able to save their stats and streaks with a free New York Times account, allowing them to pick up where they left off on any device.
Wordle now joins other New York Times Games puzzles, like The Crossword, The Mini, and Spelling Bee, in the Crossword app. Downloadable for free, the application offers puzzles for each level so that you can regularly improve your skills.
Since Josh Wardle released Wordle in October 2021, Wordle has exploded in popularity and quickly become a daily obsession for solvers. The Times Company acquired the guessing game in early 2022 and it continues to surprise and delight millions of daily gamers around the world.
By the end of July 2022, 10% of active players had played 145 or more games of Wordle.
Wordle is the latest addition to The Times' portfolio of captivating word and logic games that has captivated solvers since the launch of The Crossword in 1942. In 2014, The Times introduced The Mini Crossword — followed by Spelling Bee, Letter Boxed, Tiles and Vertex — offering puzzles for all skill levels that anyone can enjoy playing every day.
New York Times Games also recently announced a collaboration with Hasbro to bring Wordle to life in a new board game, Wordle: The Party Game, which will be available in North America for purchase in October. The game is currently available for pre-order.
In addition to desktop and mobile web, Wordle is also available to play in the basic New York Times news app.